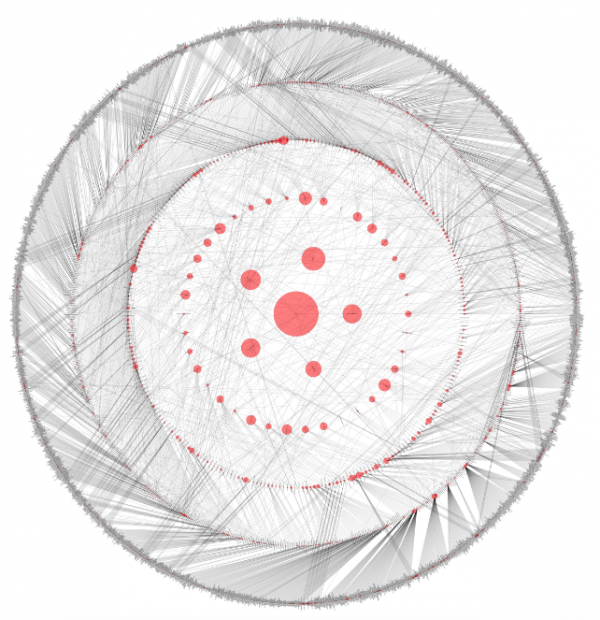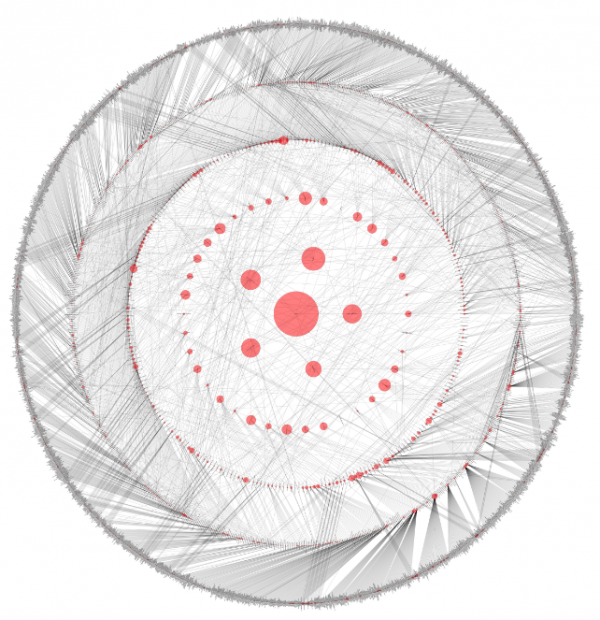 Daily Nous, a website about philosophy and the philosophy profession, recently featured a detailed mapping of the entire discipline of philosophy, created by an enterprising French grad student, Valentin Lageard. Drawing on a taxonomy provided by PhilPapers, Lageard used NetworkX (a Python software package that lets you study the structure and dynamics of complex networks) to map out the major fields of philosophy, and show how they relate to various sub-fields and even sub-sub-fields. The image above shows the complete map, revealing the astonishing size of philosophy as an overall field. The images below let you see what happens when you zoom in and move down to different levels.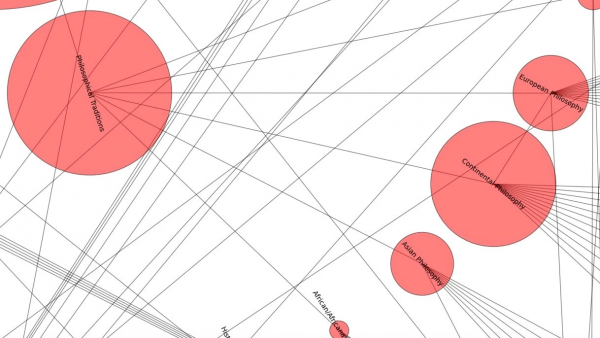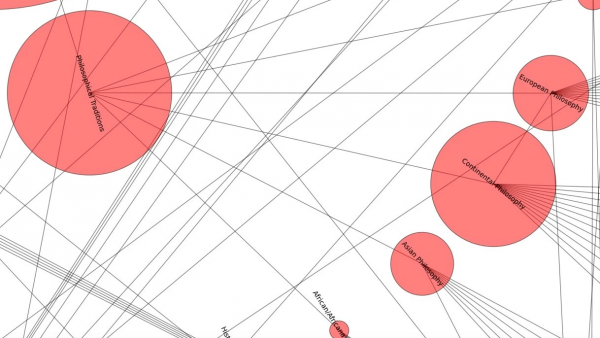 To explore the map, head over to Daily Nous--or open this image, click on it, wait for it to expand (it takes a second), and then start maneuvering through the networks.
If you're interested in seeing philosophy diagrammed from another point of view, check out this post in our archive: The History of Philosophy, from 600 B.C.E. to 1935, Visualized in Two Massive, 44-Foot High Diagrams.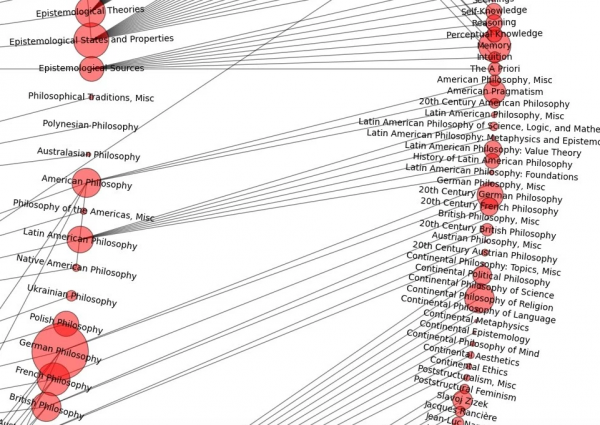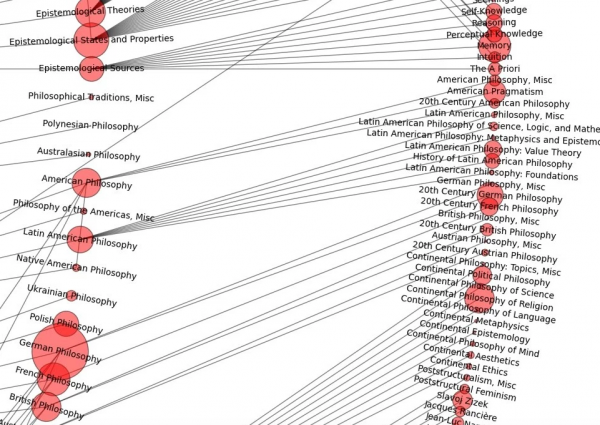 Follow Open Culture on Facebook and Twitter and share intelligent media with your friends. Or better yet, sign up for our daily email and get a daily dose of Open Culture in your inbox. 
If you'd like to support Open Culture and our mission, please consider making a donation to our site. It's hard to rely 100% on ads, and your contributions will help us provide the best free cultural and educational materials.
Related Content:
The History of Philosophy Visualized
Free Online Philosophy Courses
Leo Strauss: 15 Political Philosophy Courses Online