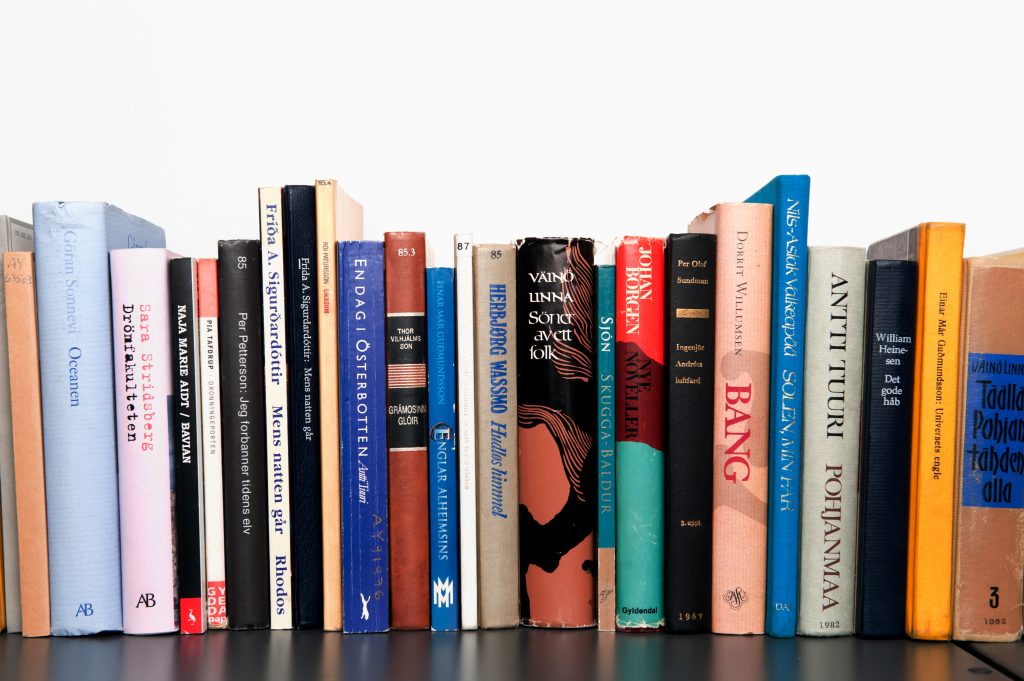 Image by Johannes Jansson, via Wikimedia Commons
What are the keys to longevity? If you ask Dan Buettner, the author of The Blue Zones: Lessons for Living Longer From the People Who've Lived the Longest, he'd list nine key factors. They range from slow down and don't stress out, to have a clear purpose in life, to eat mainly plant based foods and put family first. Nowhere on his list, however, does he suggest sitting down and reading good books.
And yet a new study by researchers at Yale University's School of Public Health indicates that people who read books (but not so much magazines and newspapers) live two years longer, on average, than those who don't read at all. Becca R. Levy, a professor of epidemiology at Yale, is quoted in The New York Times as saying, "People who report as little as a half-hour a day of book reading had a significant survival advantage over those who did not read." "And the survival advantage remained after adjusting for wealth, education, cognitive ability and many other variables." Precisely how book reading contributes to increased longevity is not spelled out. You can read the abstract for the new study here.
Follow Open Culture on Facebook, Twitter, Instagram, Google Plus, and Flipboard and share intelligent media with your friends. Or better yet, sign up for our daily email and get a daily dose of Open Culture in your inbox. To make sure that our posts definitely appear in your Facebook newsfeed, just follow these simple steps.
If you'd like to help support Open Culture, please sign up for a 30-day free trial from Audible.com or The Great Courses Plus. You will get free audio books and free courses in return. No strings attached.
Related Content:
How to Live to Be 100 and Beyond: 9 Diet & Lifestyle Tips
Study Finds That Reading Tolstoy & Other Great Novelists Can Increase Your Emotional Intelligence
New Study: Immersing Yourself in Art, Music & Nature Might Reduce Inflammation & Increase Life Expectancy