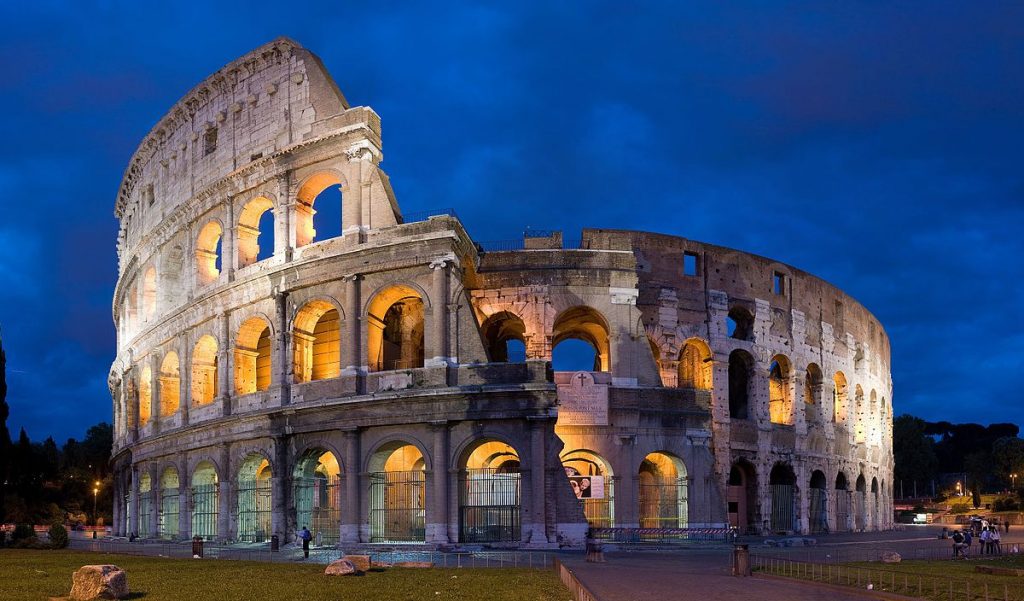 Image by Diliff via Wikimedia Commons
Taught by Yale professor Diana E. E. Kleiner, this course offers "an introduction to the great buildings and engineering marvels of Rome and its empire, with an emphasis on urban planning and individual monuments and their decoration, including mural painting."
The course description continues: "While architectural developments in Rome, Pompeii, and Central Italy are highlighted, the course also provides a survey of sites and structures in what are now North Italy, Sicily, France, Spain, Germany, Greece, Turkey, Croatia, Jordan, Lebanon, Libya, and North Africa. The lectures are illustrated with over 1,500 images, many from Professor Kleiner's personal collection."
You can watch the 24 lectures from the course above, or find them on YouTube and iTunes. To get more information on the course, including the syllabus, please visit Yale's website.
Texts used in this course include:
Roman Architecture will be added to our collection, 1,500 Free Online Courses from Top Universities. Find more courses focused on the Ancient world here.
Would you like to support the mission of Open Culture? Please consider making a donation to our site. It's hard to rely 100% on ads, and your contributions will help us continue providing the best free cultural and educational materials to learners everywhere.
Also consider following Open Culture on Facebook and Twitter and sharing intelligent media with your friends. Or sign up for our daily email and get a daily dose of Open Culture in your inbox. 
Related Content:
Rome Reborn: Take a Virtual Tour of Ancient Rome, Circa 320 C.E.
The History of Rome in 179 Podcasts
The Rise & Fall of the Romans: Every Year Shown in a Timelapse Map Animation (753 BC -1479 AD)
Watch the Destruction of Pompeii by Mount Vesuvius, Re-Created with Computer Animation (79 AD)
Free Courses in Ancient History, Literature & Philosophy
What Life Was Like for Teenagers in Ancient Rome: Get a Glimpse from a TED-ED Animation