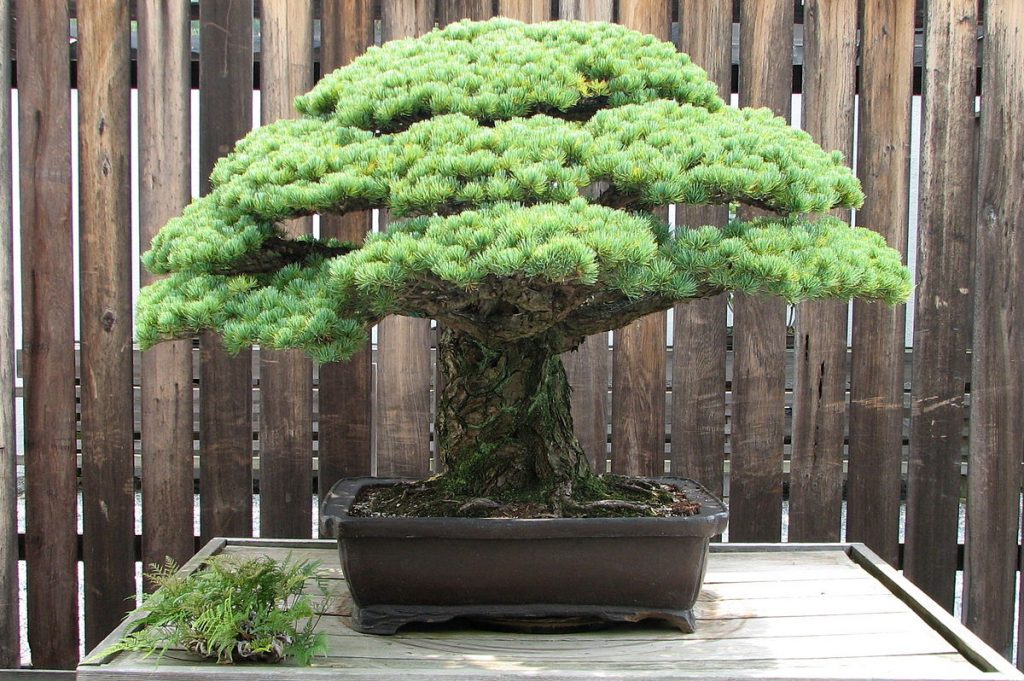 Image by Sage Ross, via Wikimedia Commons
If four years seems like a long time, let me help put things in perspective.
The beautiful bonsai tree pictured above--let's call it the Yamaki Pine Bonsai--began its journey through the world back in 1625. That's when the Yamaki family first began to train the tree, working patiently, generation after generation, to prune the tree into the majestic little thing it is today.
No doubt, over the centuries, the ancient bonsai witnessed many good and bad days in Japan--some highs and some lows. But nothing as low as what happened on August 6, 1945, when the United States dropped an atomic bomb on Hiroshima, devastating the city and leaving 140,000 civilians dead. The bomb exploded less than two miles from the Yamaki's home. But defying the odds, the Yamaki Pine survived the blast. (It was protected by a wall surrounding the Yamaki's bonsai nursery.) The family survived the blast too, suffering only minor cuts from flying glass.
Three decades later, in a rather remarkable act of forgiveness, the Yamaki family gifted the pine (along with 52 other cherished trees) to the United States, during the bicentennial celebration of 1976. Never did they say anything, however, about the traumas the tree survived. Only in 2001, when a younger generation of Yamakis visited Washington, did the caretakers at United States National Arboretum learn the full story about the tree's resilience. The tree survived the worst mankind could throw at it. And kept its beauty intact. Surely you can do the same when life sends lesser challenges your way.
You can get a closer look at the Yamaki pine in the video below.
Follow Open Culture on Facebook and Twitter and share intelligent media with your friends. Or better yet, sign up for our daily email and get a daily dose of Open Culture in your inbox. 
If you'd like to support Open Culture and our mission, please consider making a donation to our site. It's hard to rely 100% on ads, and your contributions will help us provide the best free cultural and educational materials.
Related Content:
Hiroshima After the Atomic Bomb in 360 Degrees
Haunting Unedited Footage of the Bombing of Nagasaki (1945)
Hōshi: A Short Film on the 1300-Year-Old Hotel Run by the Same Family for 46 Generations
Watch Japanese Woodworking Masters Create Elegant & Elaborate Geometric Patterns with Wood