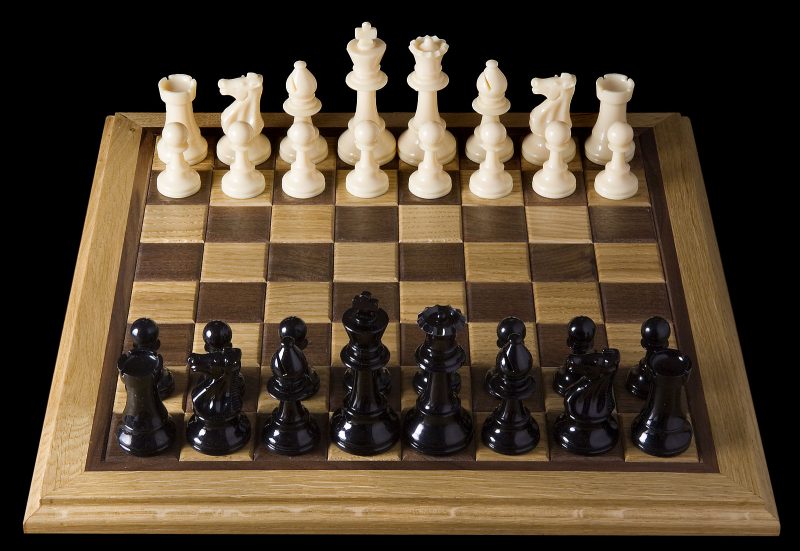 Image by Michael Maggs, via Wikimedia Commons
FYI: In 2011, Ward Farnsworth published a two-volume collection called Predator at The Chessboard: A Field Guide To Chess Tactics (Volume 1 - Volume 2) where he explains countless chess tactics in plain English. In this 700-page collection, "there are 20 chapters, about 200 topics within them, and over 1,000 [chess] positions discussed." Now for the even better part: Farnsworth also made these volumes available free online. Just visit chesstactics.org and you can start making yourself a better chess player whenever you have the urge.
Naturally, Predator At The Chessboard will be added to our collection, 800 Free eBooks for iPad, Kindle & Other Devices.
Follow Open Culture on Facebook and Twitter and share intelligent media with your friends. Or better yet, sign up for our daily email and get a daily dose of Open Culture in your inbox. 
If you'd like to support Open Culture and our mission, please consider making a donation to our site. It's hard to rely 100% on ads, and your contributions will help us provide the best free cultural and educational materials.
Related Content:
Claymation Film Recreates Historic Chess Match Immortalized in Kubrick's 2001: A Space Odyssey
A Human Chess Match Gets Played in Leningrad, 1924
Man Ray Designs a Supremely Elegant, Geometric Chess Set in 1920 (and It's Now Re-Issued for the Rest of Us)
Play Chess Against the Ghost of Marcel Duchamp: A Free Online Chess Game
Watch Bill Gates Lose a Chess Match in 79 Seconds to the New World Chess Champion Magnus Carlsen