In 1995, Sir Arthur C. Clarke, the futurist and science fiction writer most well known for his novel 2001: A Space Odyssey, presented a television documentary on the 1980 discovery of the Mandelbrot Set (M-Set). Fractals: The Colors of Infinity brings us inside the world of fractal geometry, and soon enough we're encountering what has been called "the thumbprint of God" and some of the most beautiful discoveries in the history of mathematics.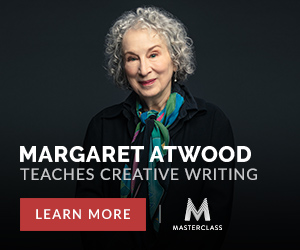 Clarke narrates the 54-minute film, which includes interviews with important mathematicians, including Benoît Mandelbrot himself. David Gilmour, the guitarist for Pink Floyd, provides the soundtrack. It's hard to imagine a more perfect combination. Fractals: The Colors of Infinity first appeared on Open Culture back in 2010, which means that a second viewing is long overdue. A book closely related to the film can be purchased here: The Colours of Infinity: The Beauty, The Power and the Sense of Fractals.
If you would like to sign up for Open Culture's free email newsletter, please find it here.
If you would like to support the mission of Open Culture, consider making a donation to our site. It's hard to rely 100% on ads, and your contributions will help us continue providing the best free cultural and educational materials to learners everywhere. You can contribute through PayPal, Patreon, and Venmo (@openculture). Thanks!
Related Content:
Pink Floyd's David Gilmour Sings Shakespeare's Sonnet 18
Carl Sagan, Stephen Hawking & Arthur C. Clarke Discuss God, the Universe, and Everything Else
Arthur C. Clarke Predicts the Future in 1964 … And Kind of Nails It
BBC Radio Play Based on Pink Floyd's The Dark Side of the Moon Streaming Free For Limited Time