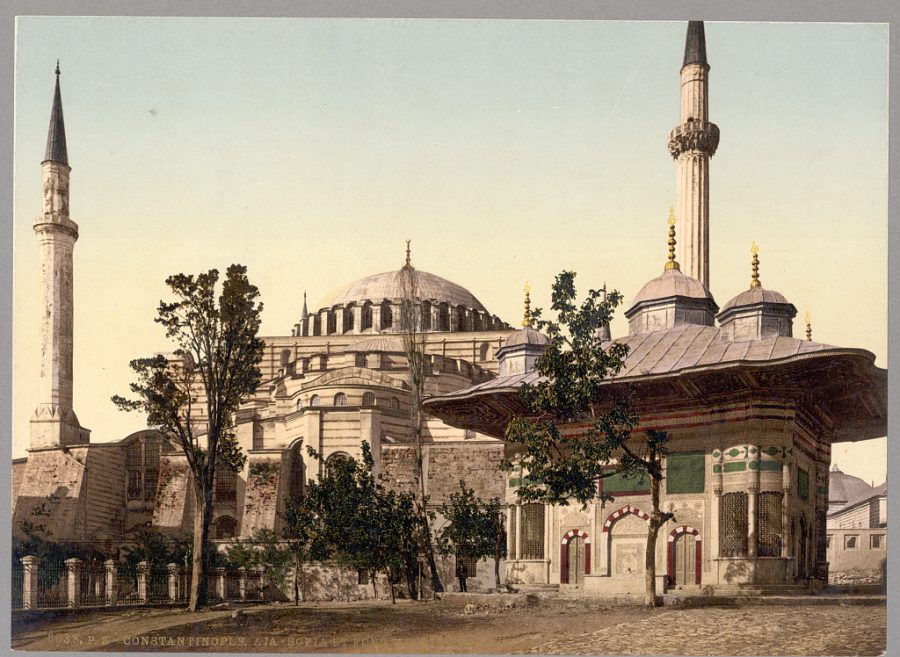 Even those who know noth­ing else about Istan­bul know that it used to be called Con­stan­tino­ple. The offi­cial renam­ing hap­pened in 1930, mean­ing that the pho­tographs you see here, all of which date from around 1890, were tak­en, strict­ly speak­ing, not in Istan­bul but Con­stan­tino­ple. But under any name, and despite all the oth­er changes that have occurred over the past 130 years, the Turk­ish metrop­o­lis on the Bospho­rus remains rec­og­niz­able as the gate­way between East and West it has been through­out record­ed his­to­ry. This is thanks in part to its old­est land­marks, above all the cathe­dral-turned-mosque-turned-muse­um known as Hagia Sophia, pic­tured above.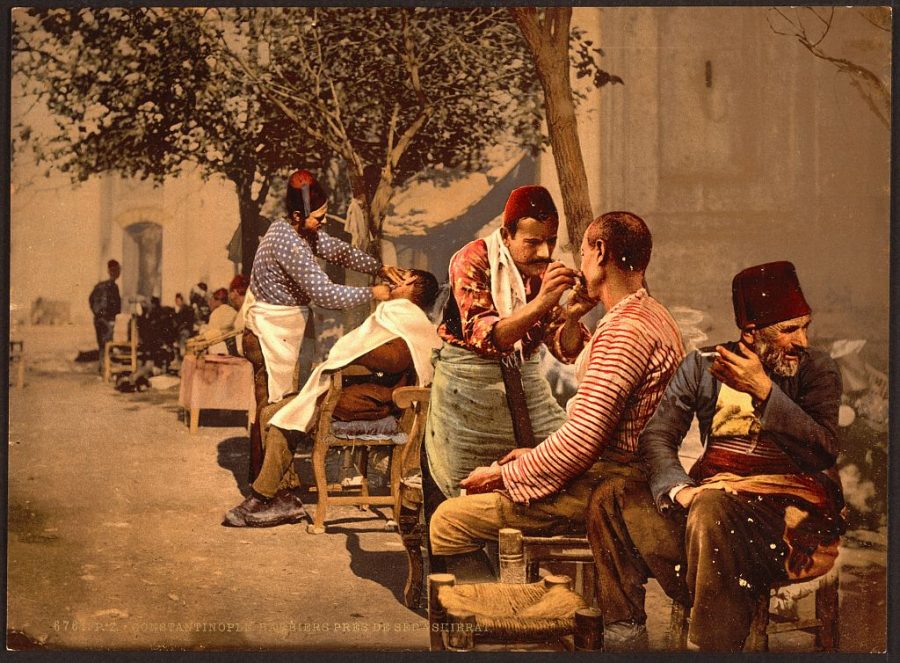 In the 1890s Hagia Sophia was still a mosque, and as we recent­ly post­ed here, it has just this year become one again. But as a his­tor­i­cal­ly rich struc­ture even by the stan­dards of such a his­tor­i­cal­ly rich city, it will no doubt remain Istan­bul's prime tourist attrac­tion in the 2020s, much as it must have been in the 19th cen­tu­ry.
For those who could­n't make the trip in those days — or who could make the trip and want­ed to bring home sou­venirs that could con­vey as rich­ly as pos­si­ble what they'd seen on their trav­els — there were Pho­tocrom prints. Though not tech­ni­cal­ly a col­or pho­tog­ra­phy process, Pho­tocrom could pro­duce fair­ly con­vinc­ing images by apply­ing col­or to black-and-white pic­tures.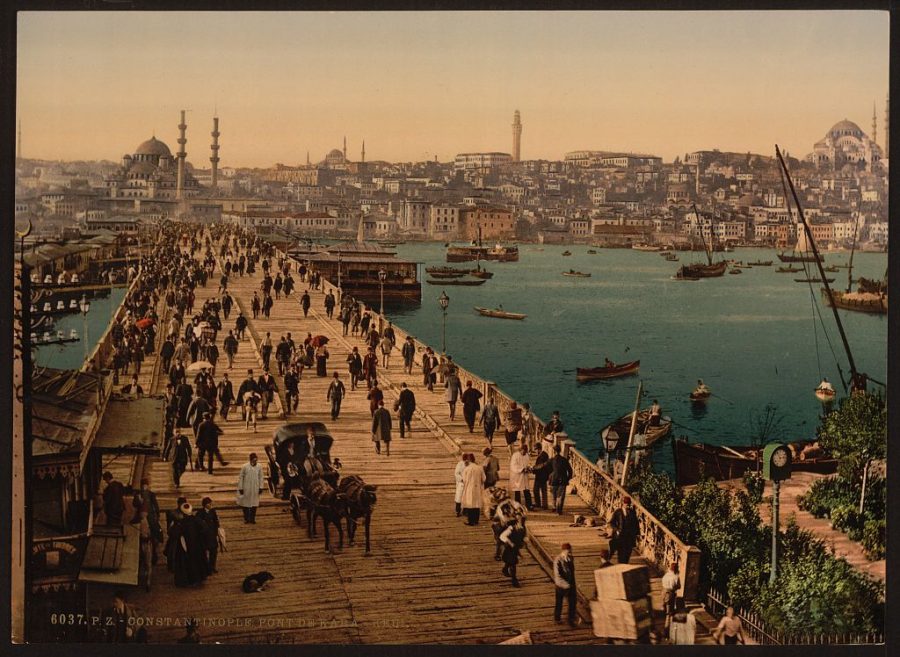 Hence Pho­tocrom's use in cap­tur­ing vis­tas from the great Euro­pean cities, includ­ing Rome, Venice, and Paris, all pre­vi­ous­ly fea­tured here on Open Cul­ture. Pho­tocrom prints, explains the Library of Con­gress' web site, "are ink-based images pro­duced through 'the direct pho­to­graph­ic trans­fer of an orig­i­nal neg­a­tive onto litho and chro­mo­graph­ic print­ing plates,' " a tech­nol­o­gy that allowed for the mass pro­duc­tion of images that could then be wide­ly dis­trib­uted. Thanks to the ven­tures of licensees like the Detroit Pub­lish­ing Com­pa­ny, those on the oth­er side of the world could behold a city like Istan­bul — or rather Con­stan­tino­ple — through what looked "decep­tive­ly like col­or pho­tographs."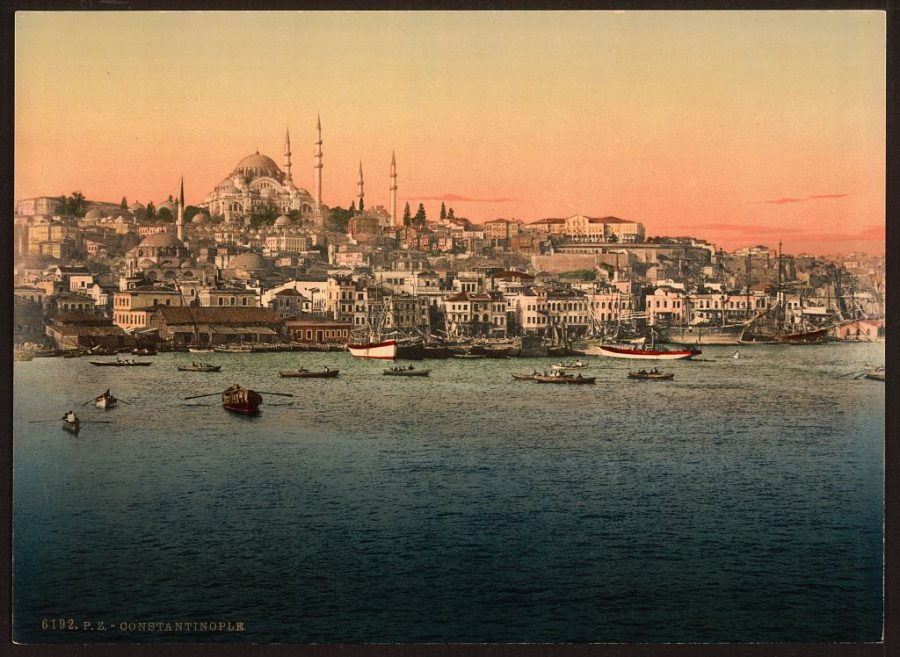 The sub­jects of these prints, all of which you can view and down­load at the Library of Con­gress' online archive, include not just Hagia Sophia but the foun­tain of Sul­tan Ahmed, Top­ka­ki Palace's impe­r­i­al gate, and the Gala­ta Bridge (for which Leonar­do da Vin­ci him­self once sub­mit­ted a design). Oth­er pic­tures depict the city's street life with views of the Eminönü bazaar as well as bar­bers and cooks ply­ing their trade in the open air. The col­ors and con­trasts of the Pho­tocrom process gives all of them a sense of real­i­ty more vivid, in a way, than real­i­ty itself — but as those who've been there know, the real­i­ty of Istan­bul is vivid enough for any­body.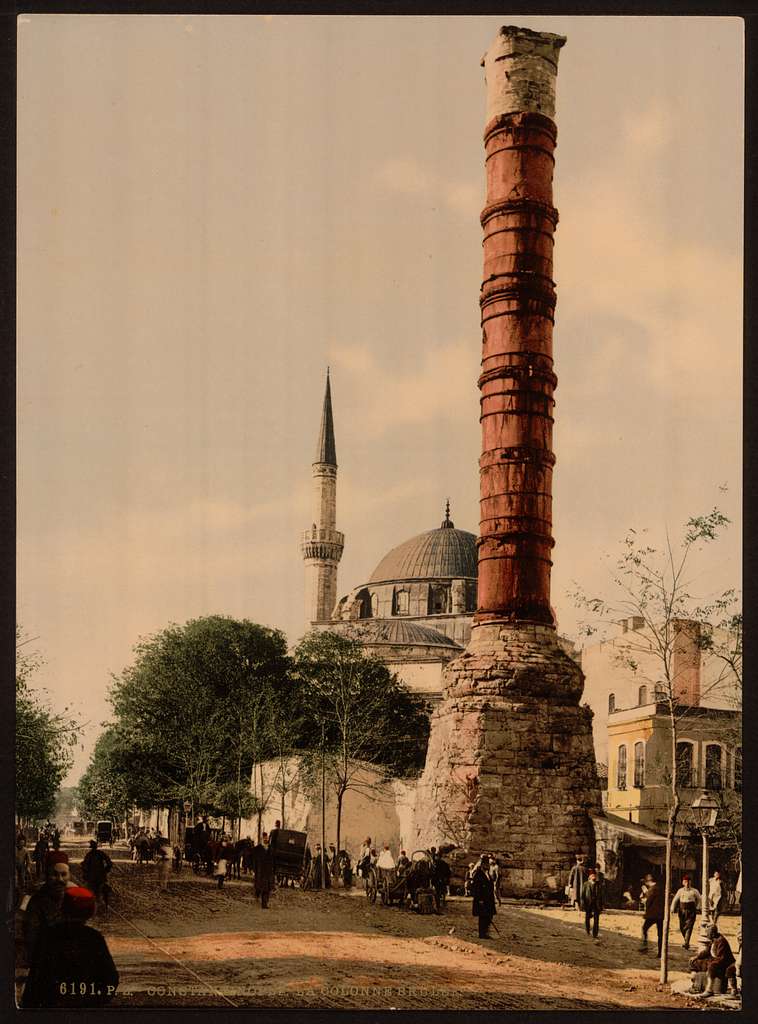 Relat­ed Con­tent:
Free: Down­load Thou­sands of Ottoman-Era Pho­tographs That Have Been Dig­i­tized and Put Online
An Intro­duc­tion to Hagia Sophia: After 85 Years as a Muse­um, It's Set to Become a Mosque Again
Rome Comes to Life in Pho­tochrom Col­or Pho­tos Tak­en in 1890: The Colos­se­um, Tre­vi Foun­tain & More
Venice in Beau­ti­ful Col­or Images 125 Years Ago: The Rial­to Bridge, St. Mark's Basil­i­ca, Doge's Palace & More
Paris in Beau­ti­ful Col­or Images from 1890: The Eif­fel Tow­er, Notre Dame, The Pan­théon, and More (1890)
Based in Seoul, Col­in Mar­shall writes and broad­casts on cities, lan­guage, and cul­ture. His projects include the book The State­less City: a Walk through 21st-Cen­tu­ry Los Ange­les and the video series The City in Cin­e­ma. Fol­low him on Twit­ter at @colinmarshall, on Face­book, or on Insta­gram.