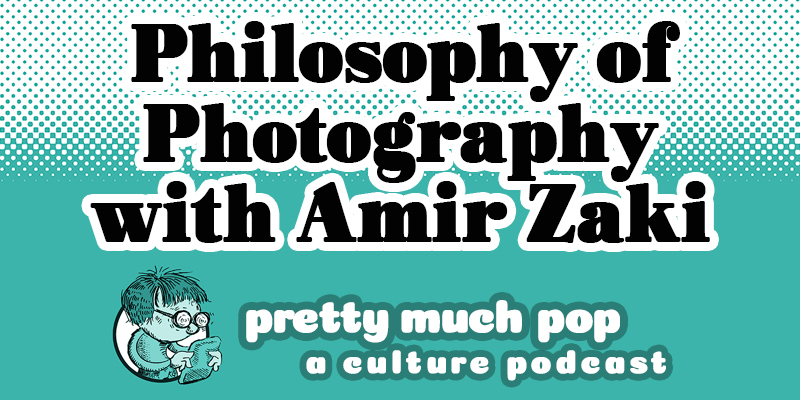 Amir Zaki teaches at UC-Riverside and has had his work displayed in numerous galleries, in his recent book California Concrete: A Landscape of Skateparks, and profiled via a short film.
Amir joins your hosts Mark Linsenmayer, Erica Spyres, and Brian Hirt to consider this common act that can stretch from the mundane to the sublime. How have our various purposes for photography changed with the advent of digital technology, the introduction of social media, and the ready access to video? What determines what we choose to take pictures of, and how does taking photography more seriously change the way we experience? We touch on iconic and idealized images, capturing the specific vs. the universal, witnessing vs. intervening via photography, and more.
A few of the articles we looked at to prepare included:
Learn more at prettymuchpop.com. This episode includes bonus discussion that you can only hear by supporting the podcast at patreon.com/prettymuchpop. This podcast is part of the Partially Examined Life podcast network.
Follow Amir on Instagram @amir_zaki_.
Pretty Much Pop: A Culture Podcast is the first podcast curated by Open Culture. Browse all Pretty Much Pop posts