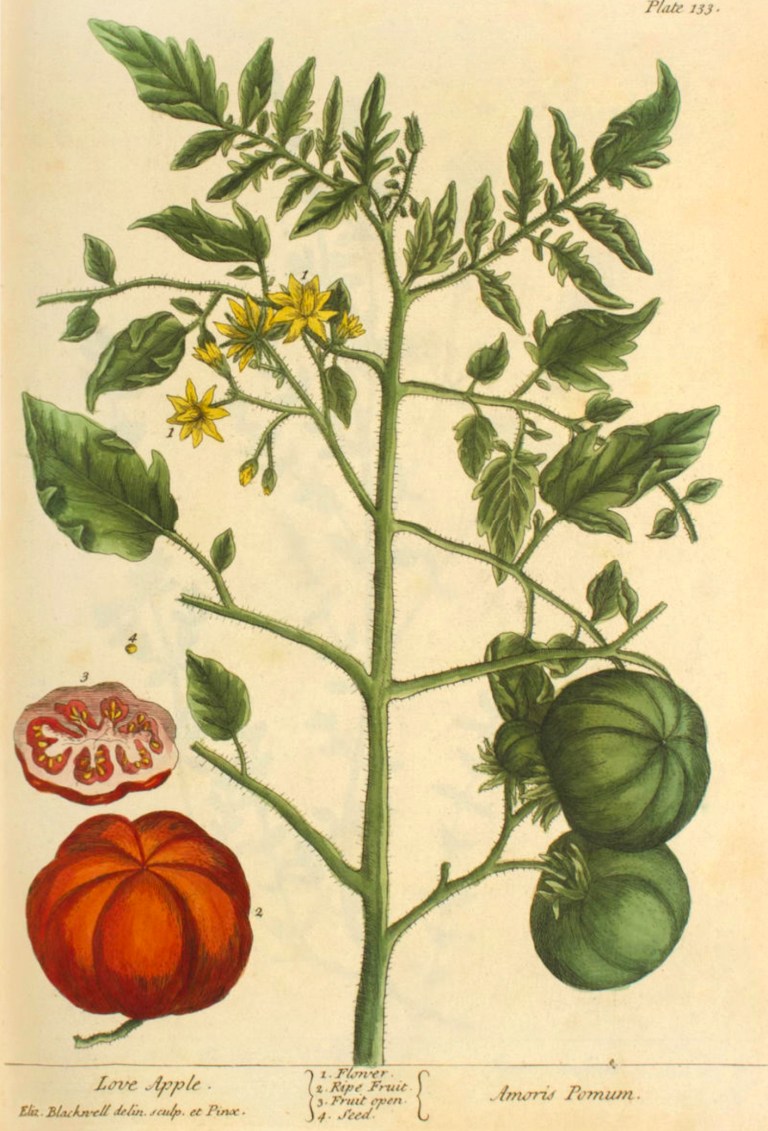 Sometimes beautiful things come out of terrible circumstances. This does not justify more terrible circumstances. But as evidence of the resilience, resourcefulness, and creativity of human beings—and more specifically of mothers in dire straits—we offer the following: A Curious Herbal, Elizabeth Blackwell's finely illustrated, engraved, and colored "herbal," the term for a "book of plants, describing their appearance, their properties and how they may be used for preparing ointments," the British Library writes.
Born sometime around 1700 to a successful merchant family in Scotland, Elizabeth married Alexander Blackwell, a "shady character" who proceeded to drag her through a series of misadventures involving him posing as a doctor and a printer, despite the fact that he'd had no training in either profession.
Blackwell incurred several hefty fines from the authorities, which he could not pay, and he was finally remanded to debtor's prison, an institution that often left women with young children to fend for themselves.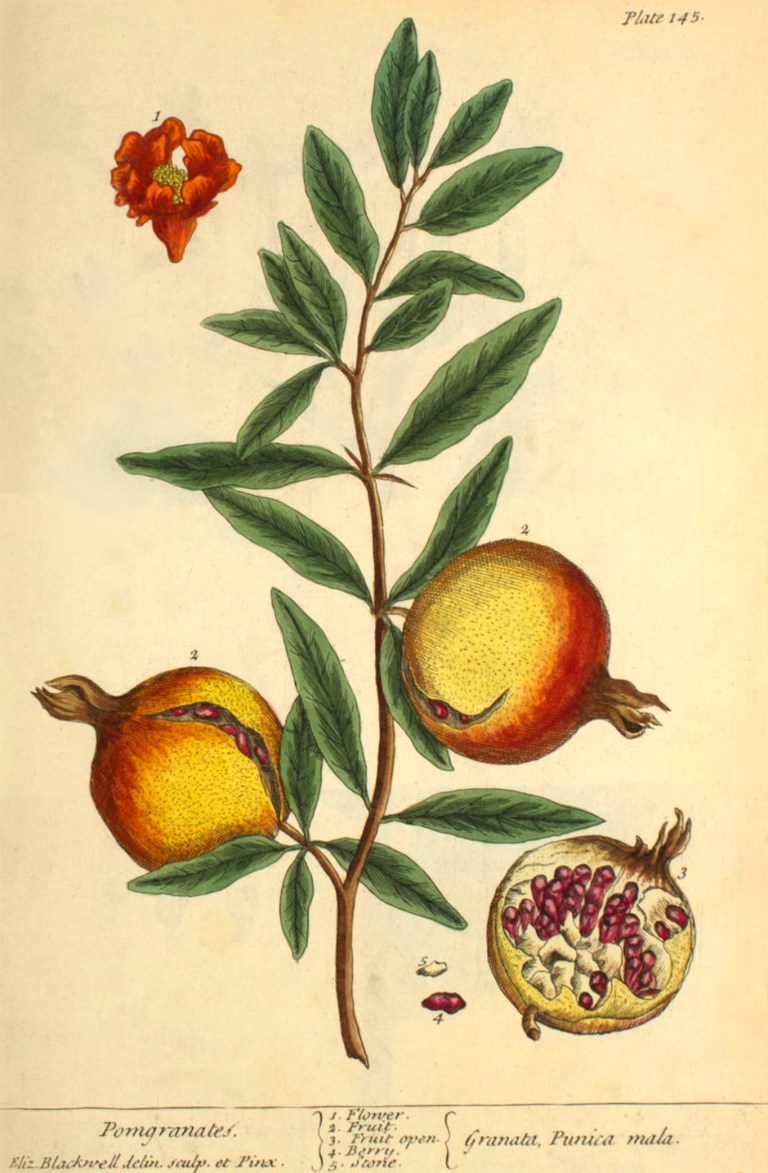 "With Alexander in prison, Elizabeth was forced to rely on her own resources to keep herself and her child." Fortunately, she had been prepared with life skills during her prosperous upbringing, having learned a thing or two about business and "received tuition in drawing and painting, as many well-to-do young women then did." Blackwell realized a publishing opportunity: finding no high-quality herbals available, she decided to make her own in "a rare triumph of turning desperation into inspiration," Maria Popova writes.
After befriending the head curator Chelsea Physic Garden — a teaching facility for apprentice apothecaries established several decades earlier — she realized that there was a need for a handbook depicting and describing the garden's new collection of mysterious plants from the New World. A keen observer, a gifted artist, and an entrepreneur by nature, she set about bridging the world's need and her own.
The gorgeous book, A Curious Herbal (1737-39), was not all Blackwell's work, though she completed all of the illustrations from start to finish. She also enlisted her husband's help, visiting his cell to have him "supply each plant's name in Latin, Greek, Italian, Spanish, Dutch, and German." Blackwell produced 500 illustrations in total. She advertised "by word of mouth," notes the British Library, "and in several journals" and "showed herself an adept businesswoman, striking mutually advantageous deals with booksellers that ensured the financial success of the herbal."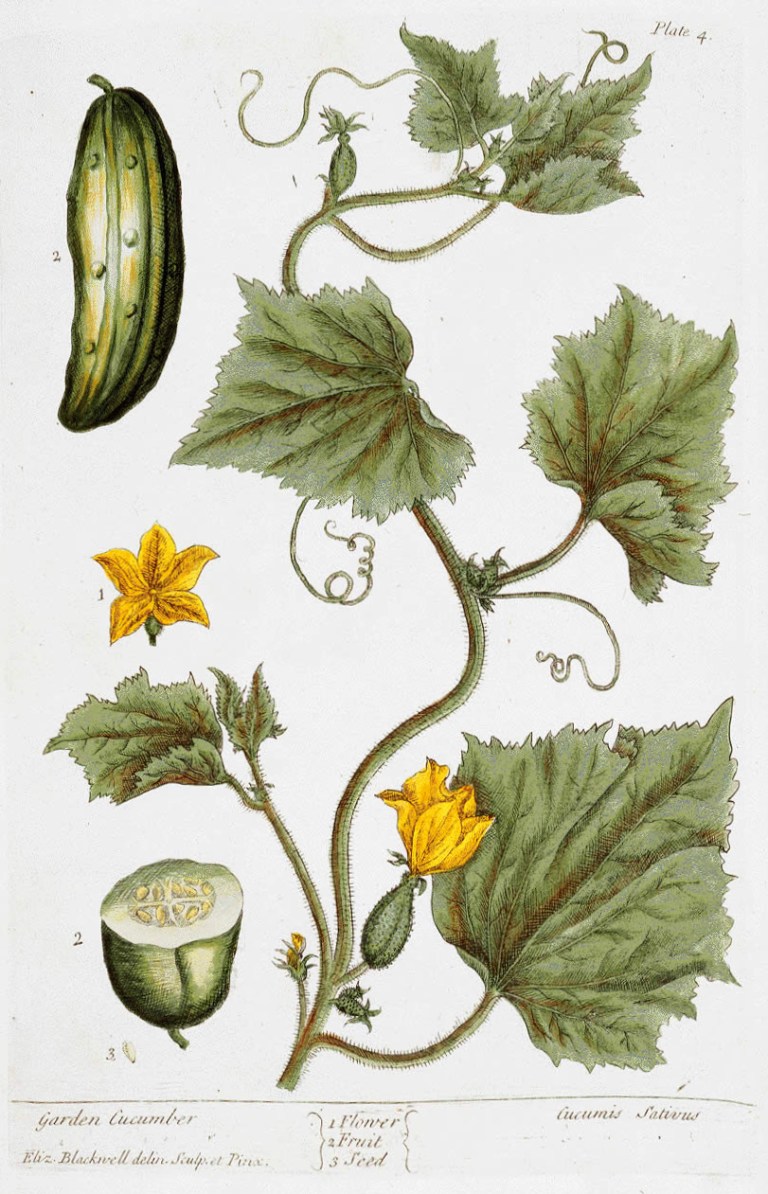 Blackwell not only benefited her family and her readers, but she also gave her book to posterity—though she couldn't have known it at the time. Her herbal has been digitized in full by the Biodiversity Heritage Library. The herbal will also give back to the natural world she lovingly rendered (including plants that have since gone extinct). Popova has made a selection of the illustrations available as prints to benefit The Nature Conservancy. See Blackwell's digitized book in full here and order prints at Brain Pickings.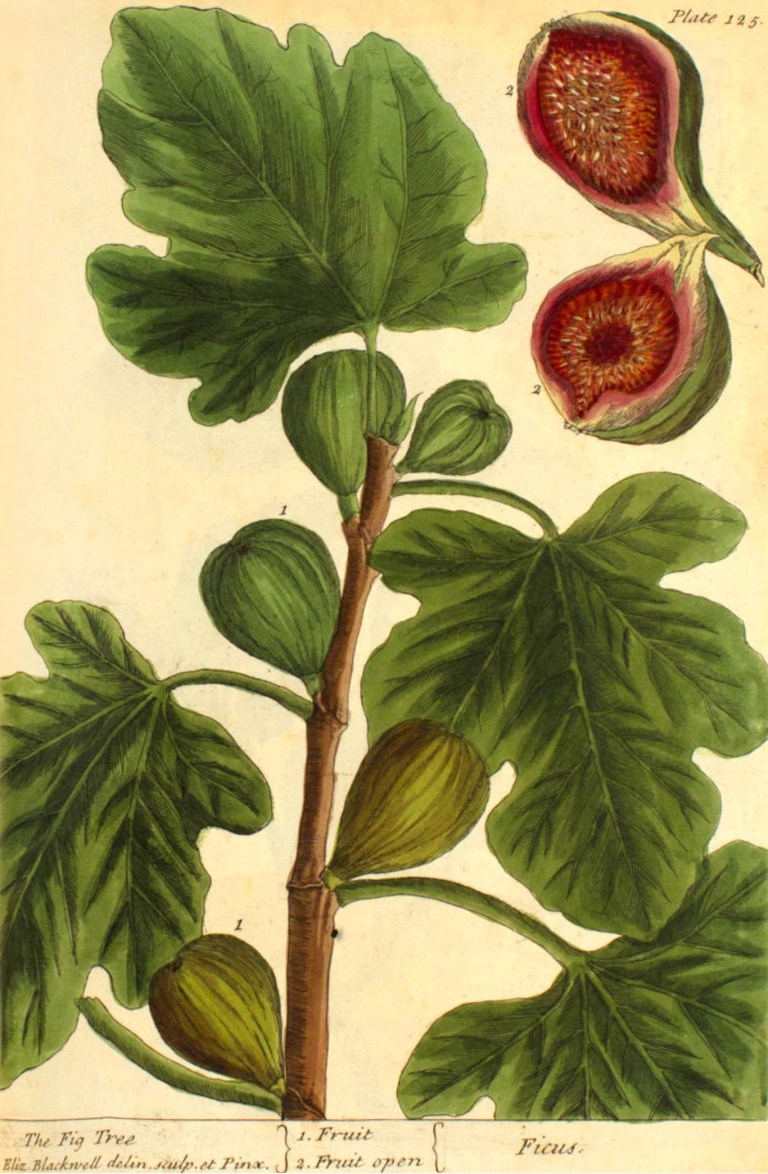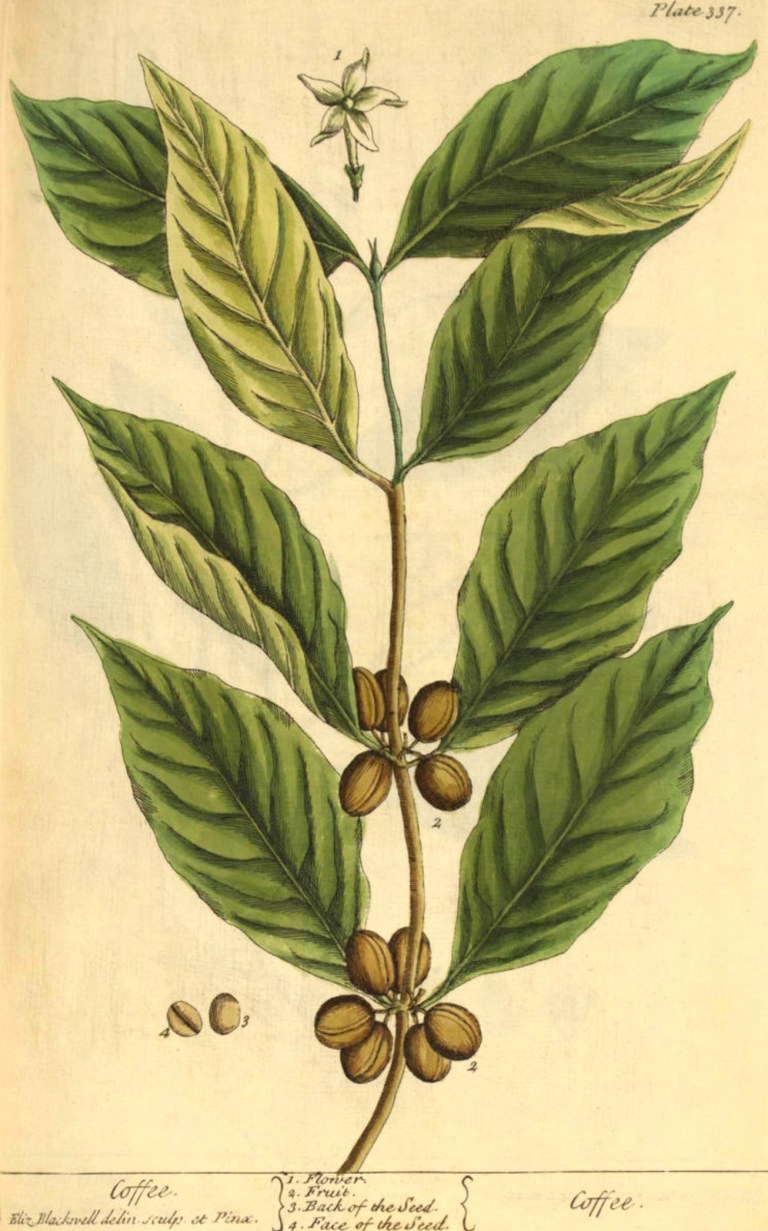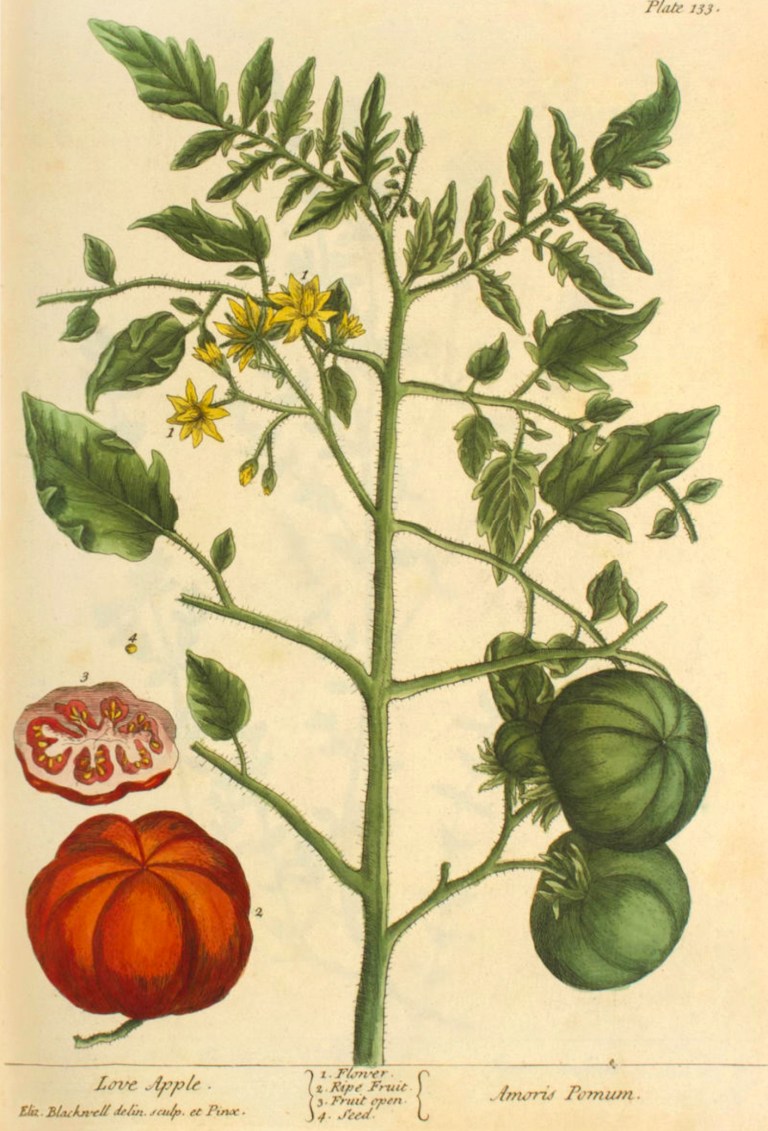 Related Content: 
Discover Emily Dickinson's Herbarium: A Beautiful Digital Edition of the Poet's Collection of Pressed Plants & Flowers Is Now Online
Historic Manuscript Filled with Beautiful Illustrations of Cuban Flowers & Plants Is Now Online (1826)
The Biodiversity Heritage Library Makes 150,000 High-Res Illustrations of the Natural World Free to Download
Josh Jones is a writer and musician based in Durham, NC. Follow him at @jdmagness