Cartoonist and educator Lynda Barry is a favorite here at Open Culture.
We're always excited to share exercises from her books and intel on her classes at the University of Wisconsin, but nothing beats the warmth and humor of her live instruction… even when it's delivered virtually.
Last week, she took to Instagram to inform the fourteen lucky U of W students enrolled in her fall Making Comics class to prepare for a new way of keeping their required daily diaries, using a technique she calls "sister images."
Those of us at home can play along, above.
Grab a composition book, or two blank sheets of paper, and a black felt tip pen. (Eventually you'll need a timer, but not today.)
Rather than describe the ten-minute writing and drawing exercise in advance, we encourage you to jump right in, confident that teacher Barry would approve.
There are plenty of resources out there for those who want to learn how to outline, script, and storyboard comics.
Barry aims to tap a deeper vein of creativity with exercises that help students embrace the unknown.
The sister diary's purpose, she says, is to "let our hands lead the way in terms of figuring out our stories."
Whether or not you seek to make comics, it's an engaging way to document your life. You can also implement the sister diary technique for discovering more about characters in your fictional work.
You'll also pick up some bonus tips on drawing backgrounds, using all caps, allotting enough space within a panel for full body renderings, and staying in the moment should you find yourself at a temporary loss.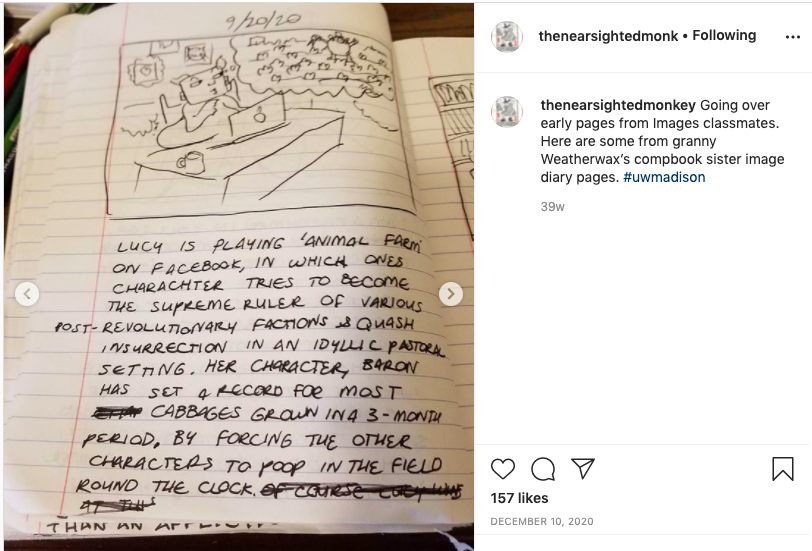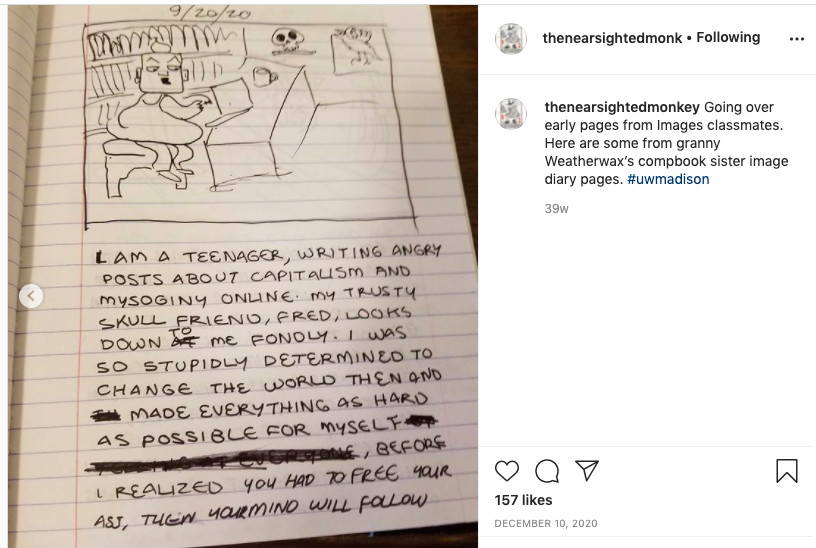 Related Content: 
Watch Cartoonist Lynda Barry's Two-Hour Drawing Workshop
Cartoonist Lynda Barry Teaches You How to Draw
Take a Road Trip Across America with Cartoonist Lynda Barry in the 90s Documentary, Grandma's Way Out Party
Ayun Halliday is an author, illustrator, theater maker and Chief Primatologist of the East Village Inky zine.  Follow her @AyunHalliday