We know you're Zoomed out, but might you make an exception for the pre-recorded drawing and writing session above with legendary cartoonist and illustrator Lynda Barry?
Under the auspices of Graphic Medicine's participatory online series, Drawing Together, the notoriously playful Barry led participants through a series of exercises from her book, Making Comics, and seemed genuinely pleased to be back in teaching mode. (All of her in-person classes at the University of Wisconsin have been cancelled until further notice due to the Covid-19 pandemic, as has her usual summer stint at the Omega Institute.)
Barry endeavored to loosen her students up right away, brandishing toys and dancing to an amazing playlist in a friend's borrowed attic, confiding that the wifi situation here was far superior to that in her old farmhouse.
Teacher divided the large group in half by birthdays, as a way to organize viewing each other's work after each timed exercise.
This couldn't quite replicate the experience of the live classroom, where students have the opportunity to handle each other's work, and more time to take it in, but still fun to see the incredible diversity—and in the case of closed-eye exercises—thrilling similarities on display.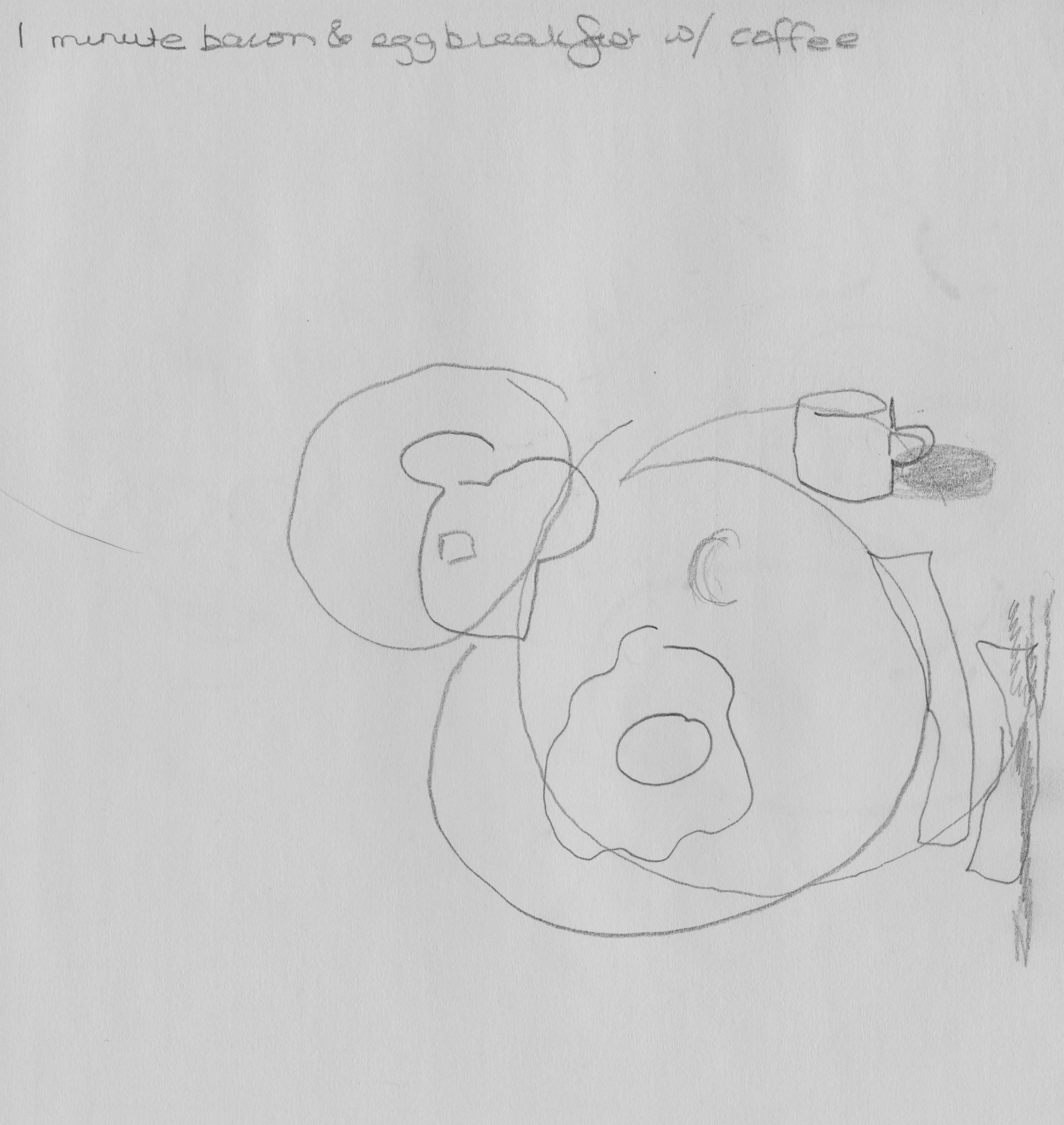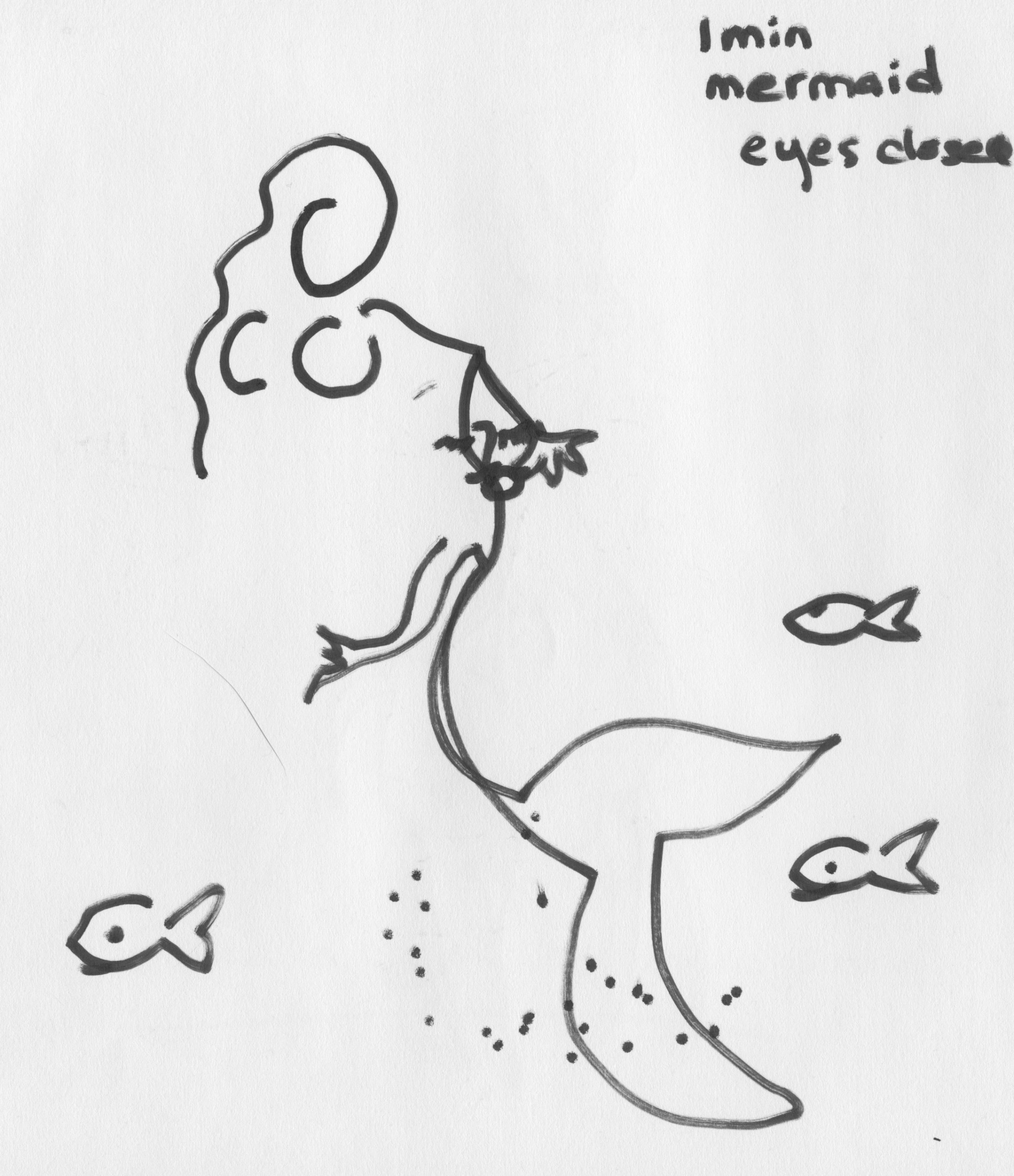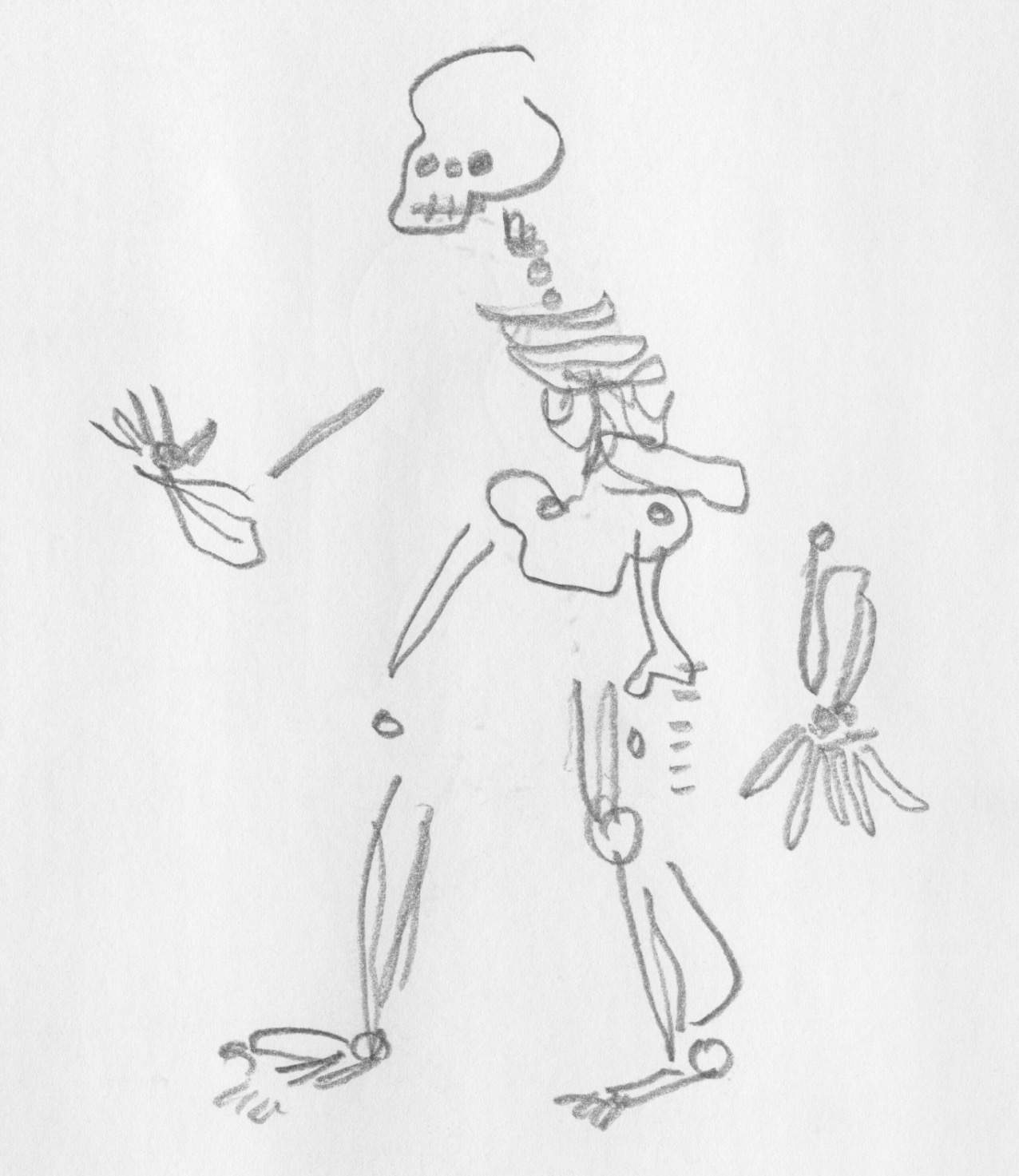 Barry's delight extended beyond the confines of the page, imitating the way some students beam like swaying sunflowers throughout the 60-second closed eye sessions, while others knit their brows, lower their chins and power through.
A series of self-portraits followed, with prompts designed to tap into the sort of imaginative powers that frequently seep away in adolescence—draw yourself as an animal, an astronaut, a member of a marching band, any fruit that's not a banana…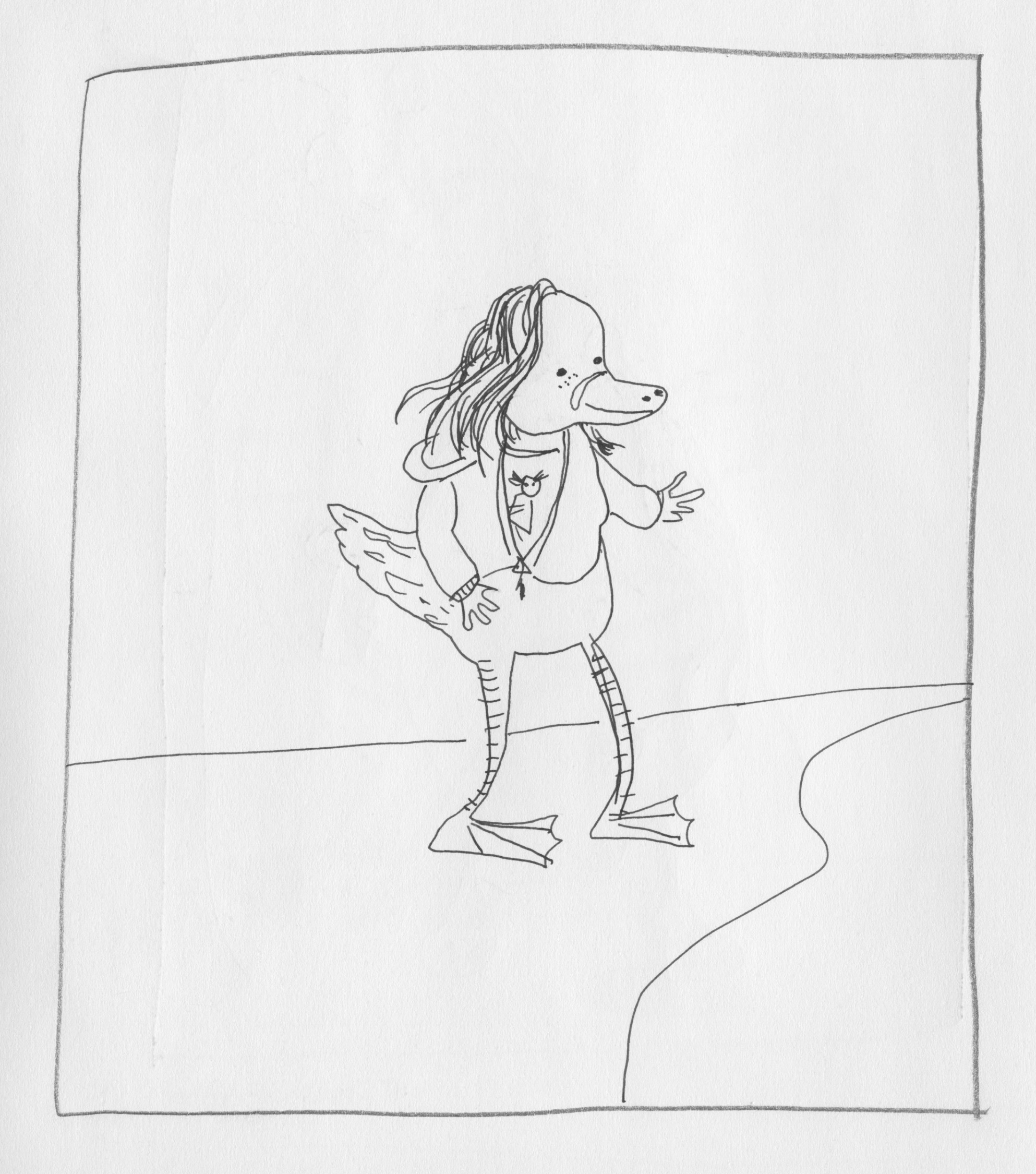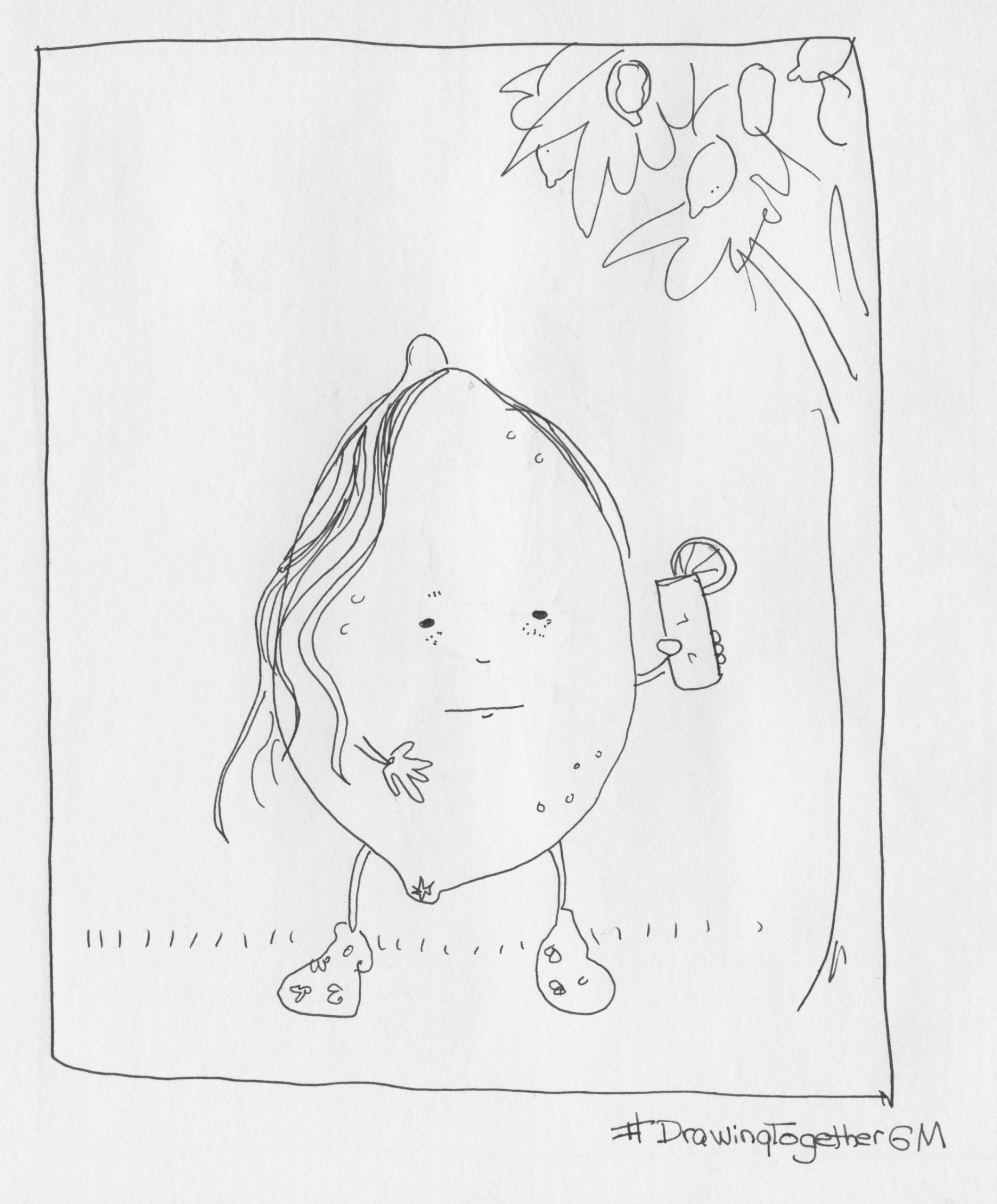 Longer exercises involved turning random squiggles into monsters, with an extra minute granted after the timer went off to add whatever missing things the artist felt each drawing needed, then choosing one of those monsters to star in a family album of sorts.
Barry, who has, over the course of her career, filled a number of panels with hilariously out-of-touch teachers making life a hell for child characters, is audibly appreciative of her students' efforts, frequently congratulating them for bringing something into the world that didn't exist a few minutes prior:
This is the thing about comics! They come intact, they come all together and the most important thing you need to do is just make time to draw them, the uninterrupted time, even if it's just 2 minutes.
Truth!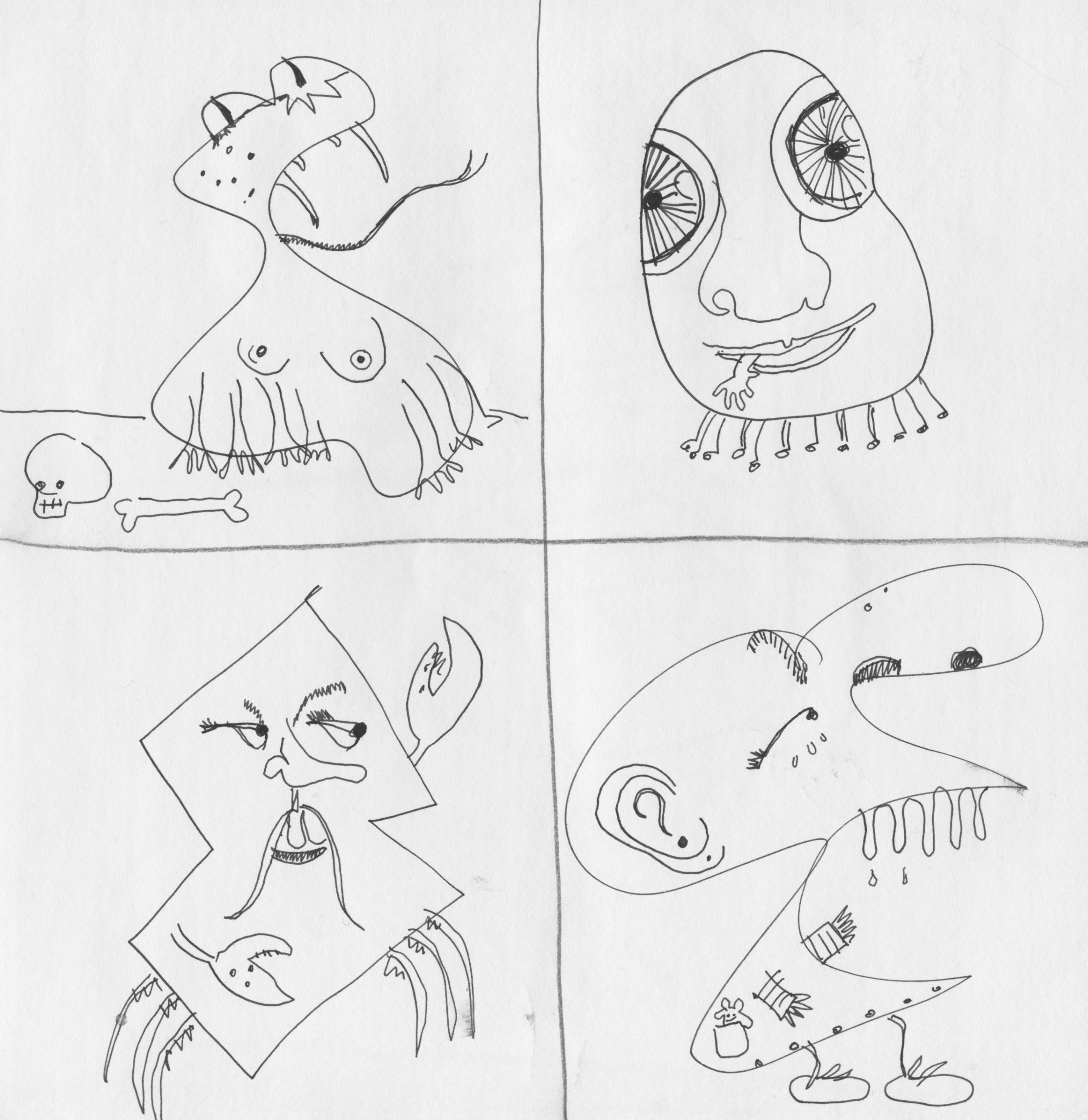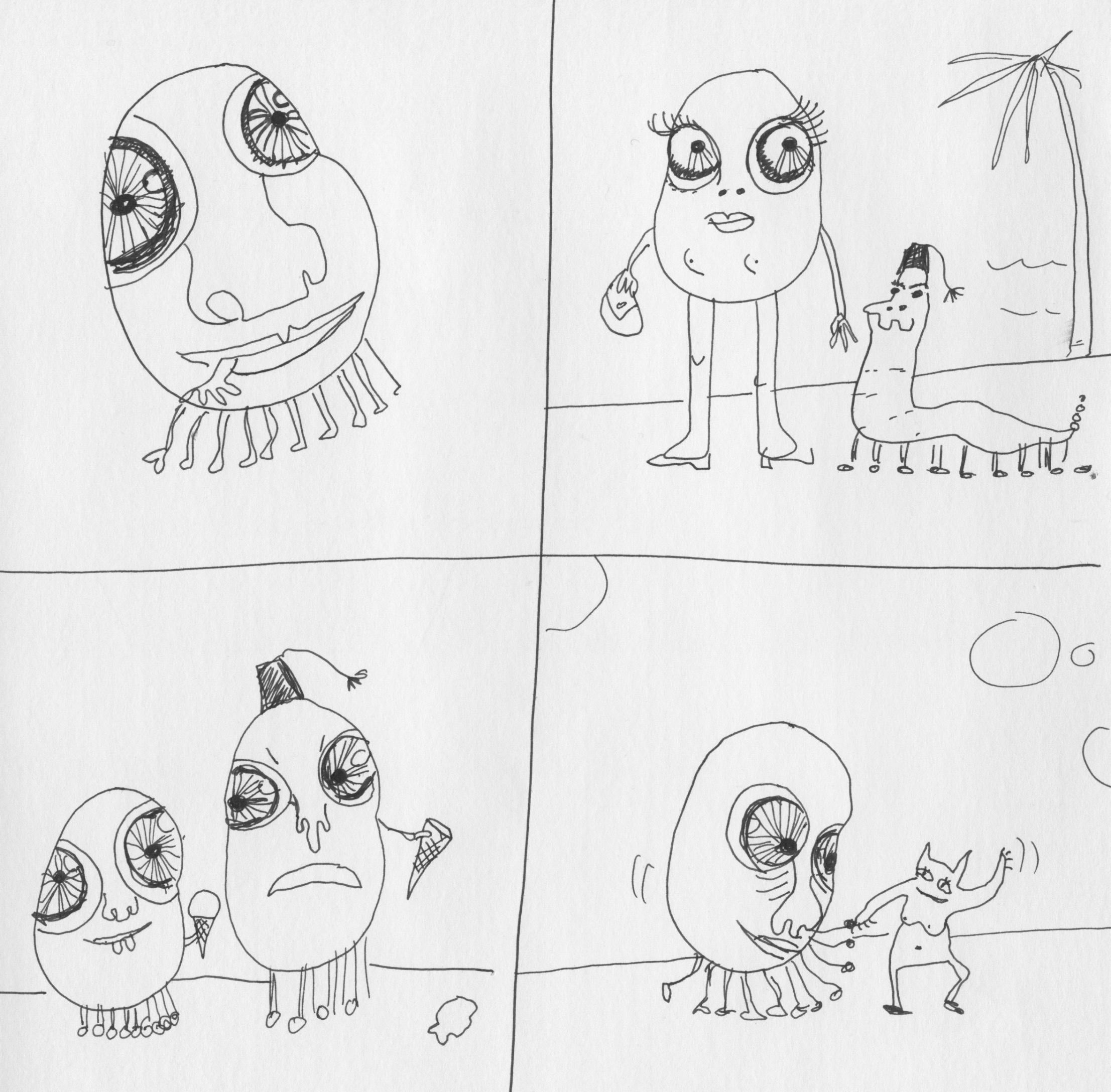 The final exercise of the day drew on some of the writing techniques Barry featured in Syllabus, with participants, quickly jotting down memories after a prompt, then choosing one  to explore more deeply, with special attention devoted to sensory recall.
To play along from home after the fact, you'll need a couple of hours, ten or so sheets of paper, a pencil or pen (Barry favors black felt tips), and your "original digital devices" (hint: they're attached to the ends of your arms).
Find information on how to participate in upcoming free Drawing Together sessions here.
All drawings used with the permission of participant Ayun Halliday.
Related Content:
Lynda Barry's New Book Offers a Master Class in Making Comics
Lynda Barry on How the Smartphone Is Endangering Three Ingredients of Creativity: Loneliness, Uncertainty & Boredom
Lynda Barry's Illustrated Syllabus & Homework Assignments from Her New UW-Madison Course, "Making Comics"
Ayun Halliday is an author, illustrator, theater maker and Chief Primatologist of the East Village Inky zine. She most recently appeared as a French Canadian bear who travels to New York City in search of food and meaning in Greg Kotis' short film, L'Ourse.  Follow her @AyunHalliday.