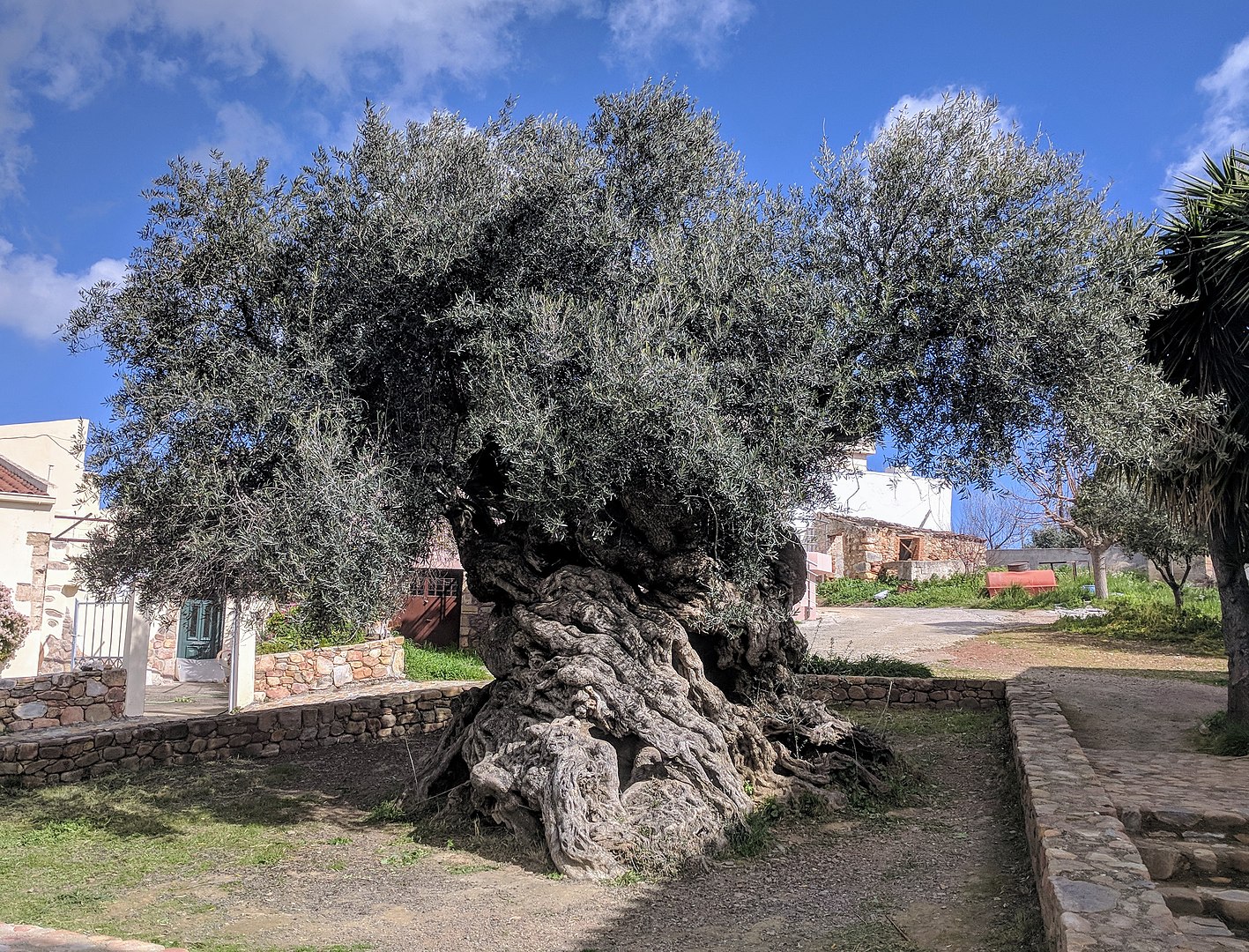 Image by Eric Nagle, via Wikimedia Commons
On the island of Crete, in the village of Vouves, stands an olive tree estimated to be 3,000 years old. Hearty and resilient, "the Olive Tree of Vouves" still bears fruit today. Because, yes, olives are apparently considered a fruit.
Archaeologist Ticia Verveer posted a picture of the tree on Twitter and noted: It "stood here when Rome burned in AD64, and Pompeii was buried under a thick carpet of volcanic ash in AD79." That all happened during the tree's infancy alone.
An estimated 20,000 people now visit the tree each year. If you can't swing a trip to Crete, you can take a closer look with the video below, right around the three minute mark.
Across the Mediterranean, you can still find six other olive trees believed to be 2,000-3,000 years old–some of our last living ties to an ancient world. And beautiful ones at that.
If you would like to sign up for Open Culture's free email newsletter, please find it here.
If you would like to support the mission of Open Culture, consider making a donation to our site. It's hard to rely 100% on ads, and your contributions will help us continue providing the best free cultural and educational materials to learners everywhere. You can contribute through PayPal, Patreon, and Venmo (@openculture). Thanks!
Related Content:
This 392-Year-Old Bonsai Tree Survived the Hiroshima Atomic Blast & Still Flourishes Today: The Power of Resilience
Daisugi, the 600-Year-Old Japanese Technique of Growing Trees Out of Other Trees, Creating Perfectly Straight Lumber
Visit Monte Testaccio, the Ancient Roman Hill Made of 50 Million Crushed Olive Oil Jugs