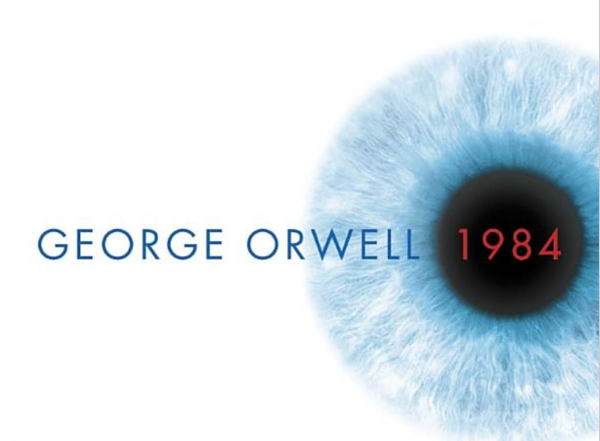 George Orwell's classic dystopian novel, 1984, has suddenly surged to the very top of the Amazon's bestseller list. Though first published in 1949, it's back with a vengeance. And George only has the new administration to thank.
We'll have more on Orwell's 1984 tomorrow. In the meantime, enjoy some great 1984 picks from our archive below:
Hear the Very First Adaptation of George Orwell's 1984 in a Radio Play Starring David Niven (1949)
George Orwell Explains in a Revealing 1944 Letter Why He'd Write 1984
A Complete Reading of George Orwell's 1984: Aired on Pacifica Radio, 1975
Huxley to Orwell: My Hellish Vision of the Future is Better Than Yours (1949)
George Orwell's Harrowing Race to Finish 1984 Before His Death
Note: You can download Orwell's 1984 as a free audiobook (or two other books of your choice) if you sign up for Audible.com's free trial program.  Learn more about Audible's free trial program here.
Follow Open Culture on Facebook, Twitter, Instagram, Google Plus, and Flipboard and share intelligent media with your friends. Or better yet, sign up for our daily email and get a daily dose of Open Culture in your inbox. To make sure that our posts definitely appear in your Facebook newsfeed, just follow these simple steps.
If you'd like to help support Open Culture, please consider making a small monthly donation to our site. We would greatly appreciate it!