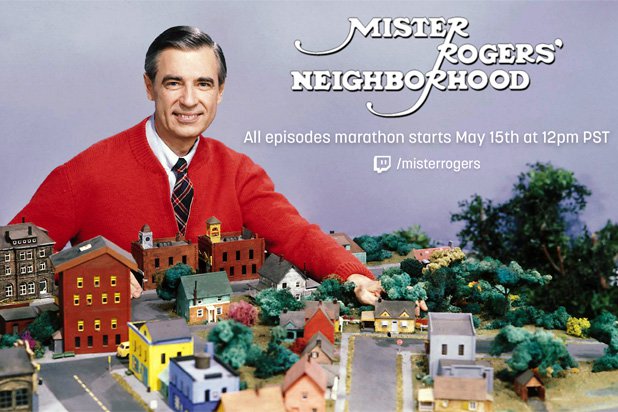 It's a beautiful day in the neighborhood, kids. On Monday, at noon California time, Twitch will start a marathon airing of Mister Roger's Neighborhood, streaming all 886 episodes of the classic children's TV show. If you have 17 free days, you can watch the marathon from start to finish. During this time, Twitch will also be running a fundraiser for PBS, which faces stiff funding cuts if  "He-Who-Must-Not-Be-Named" has his way.
Enjoy the epic broadcast, and don't miss some classic Mister Rogers scenes in the Relateds below.
PBS has more information on the Twitch-PBS partnership here.
Follow Open Culture on Facebook and Twitter and share intelligent media with your friends. Or better yet, sign up for our daily email and get a daily dose of Open Culture in your inbox. 
If you'd like to support Open Culture and our mission, please consider making a donation to our site. It's hard to rely 100% on ads, and your contributions will help us provide the best free cultural and educational materials.
Related Content:
Mister Rogers Turns Kids On to Jazz with Help of a Young Wynton Marsalis and Other Jazz Legends (1986)
Mr. Rogers Goes to Congress and Saves PBS: Heartwarming Video from 1969
Mr. Rogers Takes Breakdancing Lessons from a 12-Year-Old (1985)
Mr. Rogers Introduces Kids to Experimental Electronic Music by Bruce Haack & Esther Nelson (1968)