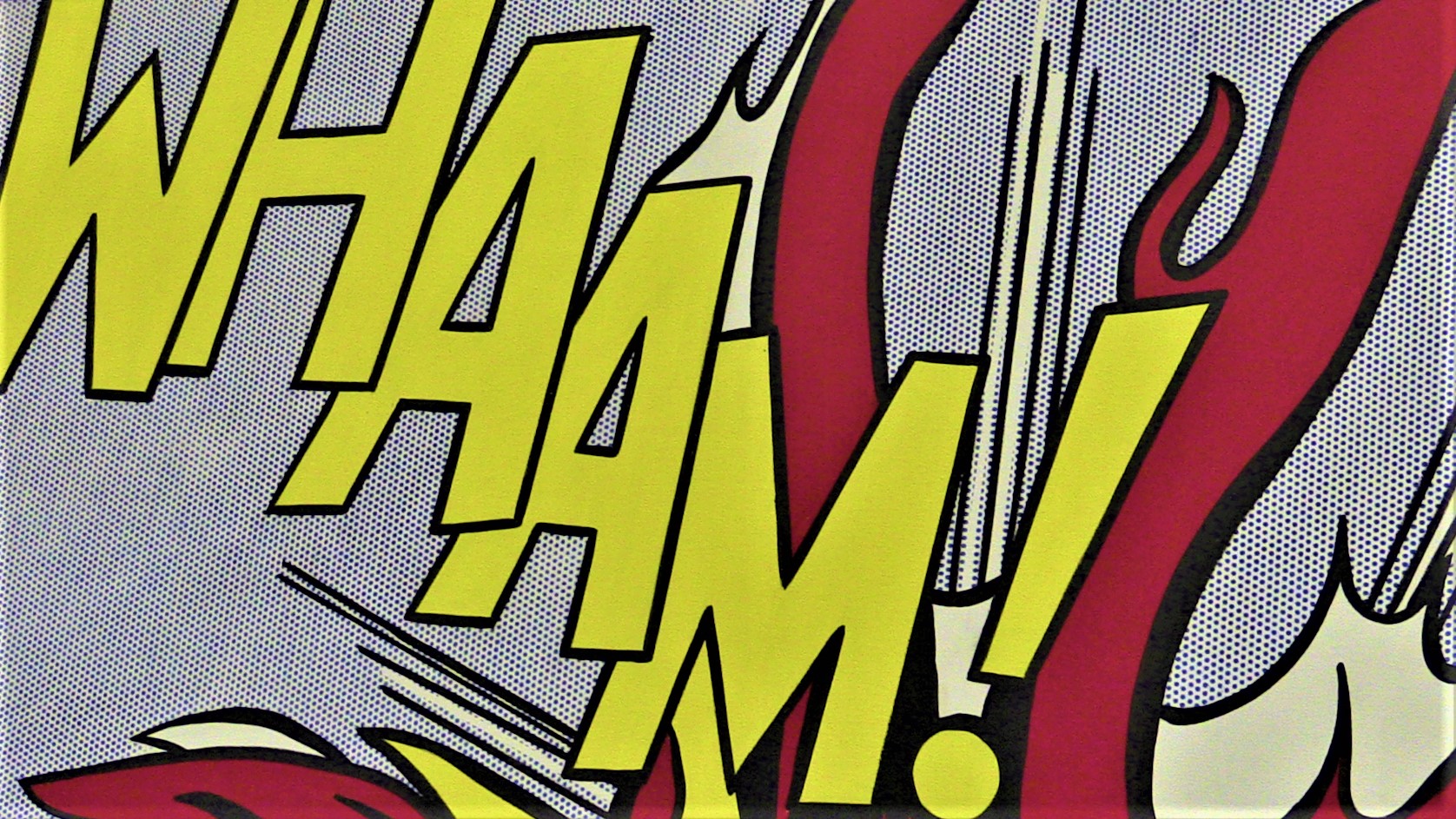 A paint­ing? "Mov­ing. Spir­i­tu­al­ly enrich­ing. Sub­lime. 'High' art." The com­ic strip? "Vapid. Juve­nile. Com­mer­cial hack work. 'Low' art." A paint­ing of a com­ic strip pan­el? "Sophis­ti­cat­ed irony. Philo­soph­i­cal­ly chal­leng­ing. 'High' art." So says Calvin of Bill Wat­ter­son­'s Calvin and Hobbes, whose ten-year run con­sti­tutes one of the great­est artis­tic achieve­ments in the his­to­ry of the news­pa­per com­ic strip. The larg­er medi­um of comics goes well beyond the fun­ny pages, as any num­ber of trend pieces have told us, but as an art form it remains less than per­fect­ly under­stood. Per­haps, as else­where, one must learn by doing: hence "How to Make Comics," a "four-part jour­ney through the art of comics" from the Muse­um of Mod­ern Art.
Cre­at­ed by comics schol­ar and writer Chris Gavaler, this edu­ca­tion­al series begins with the broad­est pos­si­ble ques­tion: "What Are Comics?" That sec­tion offers two answers, the first being that comics are "car­toons in the fun­nies sec­tions of news­pa­pers and the pages of com­ic books" telling sto­ries "about super­heroes or talk­ing ani­mals" — or they're longer-for­mat "graph­ic nov­els," which "can be more seri­ous and include per­son­al mem­oirs."
The sec­ond, broad­er answer con­ceives of comics as noth­ing more spe­cif­ic than "jux­ta­posed images. Any work of art that divides into two or more side-by-side parts is for­mal­ly a com­ic. So if an artist cre­ates two images and places them next to each oth­er, they're work­ing in the comics form."
That sec­ond def­i­n­i­tion of comics includes, say, Andy Warhol's Jacque­line Kennedy III — a work of art that con­ve­nient­ly hap­pens to be owned by MoMA. The muse­um's visu­al resources fig­ure heav­i­ly into the whole "How to Make Comics," in which Gavaler explains not just the process of cre­at­ing comics but the rela­tion­ship between comics and oth­er (often longer insti­tu­tion­al­ly approved) forms of art. And to what­ev­er degree they jux­ta­pose images, the works of art in MoMA's online col­lec­tion — rich as so many of them are with action, char­ac­ter, nar­ra­tive, humor, and even words — offer inspi­ra­tion to com­ic artists bud­ding and expe­ri­enced alike. The bet­ter part of two cen­turies into its devel­op­ment, this thor­ough­ly mod­ern medi­um has the pow­er to incor­po­rate ideas from any oth­er art form; the high-and-low dis­tinc­tions can take care of them­selves. Enter "How to Make Comics" here.
Relat­ed Con­tent:
Take a Free Online Course on Mak­ing Com­ic Books, Com­pli­ments of the Cal­i­for­nia Col­lege of the Arts
Fol­low Car­toon­ist Lyn­da Barry's 2017 "Mak­ing Comics" Class Online, Pre­sent­ed at UW-Wis­con­sin
Watch Car­toon­ist Lyn­da Barry's Two-Hour Draw­ing Work­shop
Down­load Over 22,000 Gold­en & Sil­ver Age Com­ic Books from the Com­ic Book Plus Archive
Down­load 15,000+ Free Gold­en Age Comics from the Dig­i­tal Com­ic Muse­um
MoMA's Online Cours­es Let You Study Mod­ern & Con­tem­po­rary Art and Earn a Cer­tifi­cate
Based in Seoul, Col­in Mar­shall writes and broad­casts on cities, lan­guage, and cul­ture. His projects include the Sub­stack newslet­ter Books on Cities, the book The State­less City: a Walk through 21st-Cen­tu­ry Los Ange­les and the video series The City in Cin­e­ma. Fol­low him on Twit­ter at @colinmarshall or on Face­book.