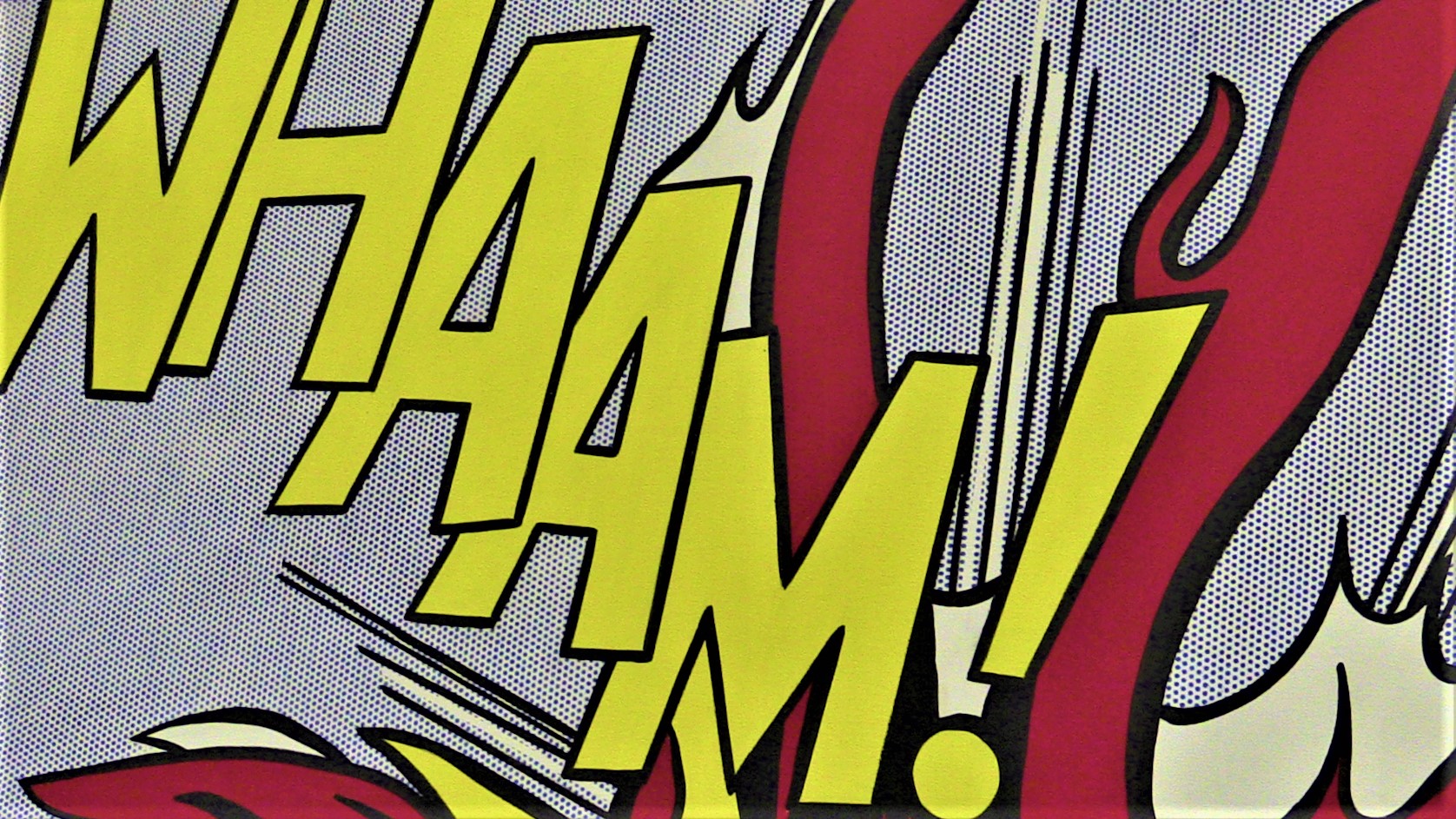 A painting? "Moving. Spiritually enriching. Sublime. 'High' art." The comic strip? "Vapid. Juvenile. Commercial hack work. 'Low' art." A painting of a comic strip panel? "Sophisticated irony. Philosophically challenging. 'High' art." So says Calvin of Bill Watterson's Calvin and Hobbes, whose ten-year run constitutes one of the greatest artistic achievements in the history of the newspaper comic strip. The larger medium of comics goes well beyond the funny pages, as any number of trend pieces have told us, but as an art form it remains less than perfectly understood.  Perhaps, as elsewhere, one must learn by doing: hence "How to Make Comics," a "four-part journey through the art of comics" from the Museum of Modern Art.
Created by comics scholar and writer Chris Gavaler, this educational series begins with the broadest possible question: "What Are Comics?" That section offers two answers, the first being that comics are "cartoons in the funnies sections of newspapers and the pages of comic books" telling stories "about superheroes or talking animals" — or they're longer-format "graphic novels," which "can be more serious and include personal memoirs."
The second, broader answer conceives of comics as nothing more specific than "juxtaposed images. Any work of art that divides into two or more side-by-side parts is formally a comic. So if an artist creates two images and places them next to each other, they're working in the comics form."
That second definition of comics includes, say, Andy Warhol's Jacqueline Kennedy III — a work of art that conveniently happens to be owned by MoMA. The museum's visual resources figure heavily into the whole "How to Make Comics," in which Gavaler explains not just the process of creating comics but the relationship between comics and other (often longer institutionally approved) forms of art. And to whatever degree they juxtapose images, the works of art in MoMA's online collection — rich as so many of them are with action, character, narrative, humor, and even words — offer inspiration to comic artists budding and experienced alike. The better part of two centuries into its development, this thoroughly modern medium has the power to incorporate ideas from any other art form; the high-and-low distinctions can take care of themselves. Enter "How to Make Comics" here.
Related Content:
Take a Free Online Course on Making Comic Books, Compliments of the California College of the Arts
Follow Cartoonist Lynda Barry's 2017 "Making Comics" Class Online, Presented at UW-Wisconsin
Watch Cartoonist Lynda Barry's Two-Hour Drawing Workshop
Download Over 22,000 Golden & Silver Age Comic Books from the Comic Book Plus Archive
Download 15,000+ Free Golden Age Comics from the Digital Comic Museum
MoMA's Online Courses Let You Study Modern & Contemporary Art and Earn a Certificate
Based in Seoul, Colin Marshall writes and broadcasts on cities, language, and culture. His projects include the Substack newsletter Books on Cities, the book The Stateless City: a Walk through 21st-Century Los Angeles and the video series The City in Cinema. Follow him on Twitter at @colinmarshall or on Facebook.