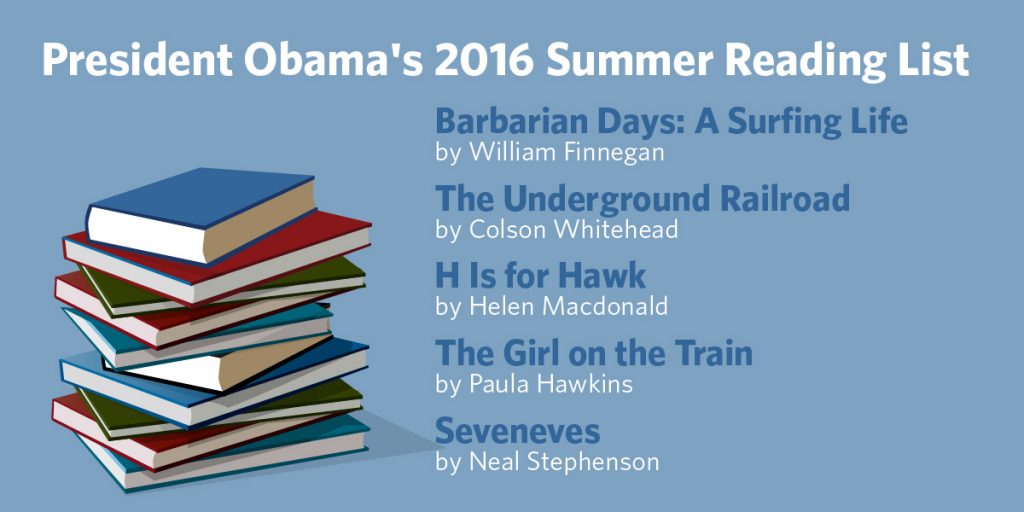 As he kicked off a summer vacation, President Obama released last week a free 39-song playlist for a summer day–essentially a soundtrack for a summer vacation. He also shared his summer reading list–five books which offer, notes the White House, "a mix of fiction and non-fiction, including a Pulitzer Prize-winning surf memoir, a psychological thriller, and a science fiction novel. They include:
For anyone interested in revisiting Pres. Obama's five picks from last summer, we have them here:
Follow Open Culture on Facebook, Twitter, Instagram, Google Plus, and Flipboard and share intelligent media with your friends. Or better yet, sign up for our daily email and get a daily dose of Open Culture in your inbox. And if you want to make sure that our posts definitely appear in your Facebook newsfeed, just follow these simple steps.
Related Content:
Ta-Nehisi Coates' List of 13 Recommended Books
Patti Smith's List of Favorite Books: Camus, Shakespeare, Woolf, Wilde & More
800 Free eBooks for iPad, Kindle & Other Devices