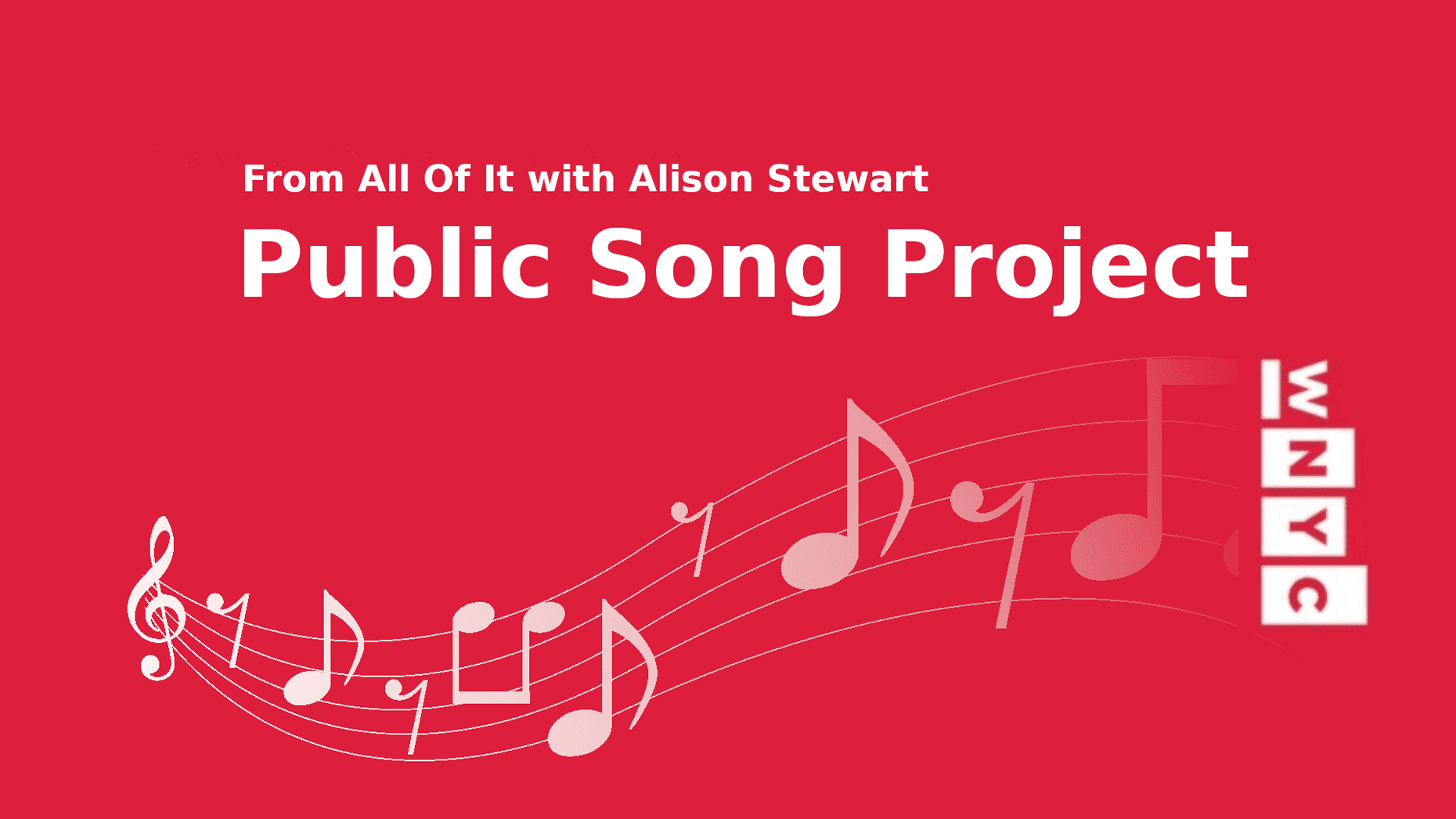 We rec­og­nize that Open Cul­ture read­ers are a cre­ative bunch.
As proof, we point to your Get­ty Muse­um Chal­lenge entries and the fact that one of your num­ber won Yale Uni­ver­si­ty Press's Kaf­ka Cap­tion Con­test.
We've iden­ti­fied anoth­er oppor­tu­ni­ty to show off your cre­ative streak, com­pli­ments of All Of It with Ali­son Stew­art, a dai­ly live cul­ture pro­gram on WNYC, New York City's pub­lic radio sta­tion.
You have until Feb­ru­ary 13 to write and record an orig­i­nal song inspired by a work in the pub­lic domain, and sub­mit it to The All Of It Pub­lic Song Project.
Ama­teurs are wel­come to take a crack at it and any genre is crick­et, includ­ing rap, spo­ken word, and instru­men­tals.
Even if you lim­it your­self to the works that entered the pub­lic domain on Jan­u­ary 1 of this year, the pos­si­bil­i­ties are almost end­less.
Should you be inclined toward a faith­ful cov­er, we encour­age you to con­sid­er one of 1927's deep cuts, like Fats Waller's "Sooth­in' Syrup Stomp" or Jel­ly Roll Mor­ton's "Hye­na Stomp," though we under­stand the attrac­tion of Irv­ing Berlin's endur­ing­ly pop­u­lar "Puttin' on the Ritz".
Apolo­gies to Emi­ly Joy, the accom­plished young clas­si­cal pianist, above — par­tic­i­pa­tion is lim­it­ed to entrants aged 18 or old­er.
The rest of us are free to invent new lyrics for an exist­ing com­po­si­tion, or a brand new tune for exist­ing lyrics.
You might musi­cal­ize a poem or speech, some dia­logue from a film, or a page from a book.
A blue­grass spin on Fritz Lang's Metrop­o­lis, per­haps?
A death met­al re-envi­sion­ing of But­ter­cup Days from A.A. Milne's Now We Are Six?
How about a sis­sy bounce take on these lines from "The Adven­ture of the Mazarin Stone," the first short sto­ry in Arthur Conan Doyle's col­lec­tion, The Case-Book of Sher­lock Holmes:
"Bil­ly, you will see a large and ugly gen­tle­man out­side the front door. Ask him to come up."
"If he won't come, sir?"
"No vio­lence, Bil­ly. Don't be rough with him. If you tell him that Count Sylvius wants him he will cer­tain­ly come."
"What are you going to do now?" asked the Count as Bil­ly dis­ap­peared.
"My friend Wat­son was with me just now. I told him that I had a shark and a gud­geon in my net; now I am draw­ing the net and up they come togeth­er."
The Count had risen from his chair, and his hand was behind his back. Holmes held some­thing half pro­trud­ing from the pock­et of his dress­ing-gown.
"You won't die in your bed, Holmes."
Okay, we're being sil­ly, but only because we don't want to put ideas in your head!
You could even con­coct some­thing entire­ly new — per­haps a bal­lad from the POV of To the Light­house's young James Ram­say, or a dit­ty apol­o­giz­ing to Vir­ginia Woolf for read­ing the Cliffs Notes instead of the actu­al nov­el when it was assigned in your col­lege Women's Lit­er­a­ture class.
…we're doing it again, aren't we?
All right, we'll leave you to it, with a reminder that any­thing out­side of your pub­lic domain source mate­r­i­al must be whol­ly orig­i­nal — no bor­row­ing a catchy tune from Lennon and McCart­ney, capis­ci?
Win­ners will get a chance to dis­cuss their works on WNYC and all qual­i­fy­ing entries will be post­ed at contest's end for the public's lis­ten­ing plea­sure.
Con­test rules and infor­ma­tion on how to sub­mit to The All Of It Pub­lic Song Project can be found here.
Good luck! We can't wait to hear what you come up with.
Relat­ed Con­tent
What's Enter­ing the Pub­lic Domain in 2023: Fritz Lang's Metrop­o­lis, Vir­ginia Woolf's To the Light­house, Franz Kafka's Ameri­ka & More
A Search Engine for Find­ing Free, Pub­lic Domain Images from World-Class Muse­ums
400,000+ Sound Record­ings Made Before 1923 Have Entered the Pub­lic Domain
- Ayun Hal­l­i­day is the Chief Pri­ma­tol­o­gist of the East Vil­lage Inky zine and author, most recent­ly, of Cre­ative, Not Famous: The Small Pota­to Man­i­festo and Cre­ative, Not Famous Activ­i­ty Book. Fol­low her @AyunHalliday.